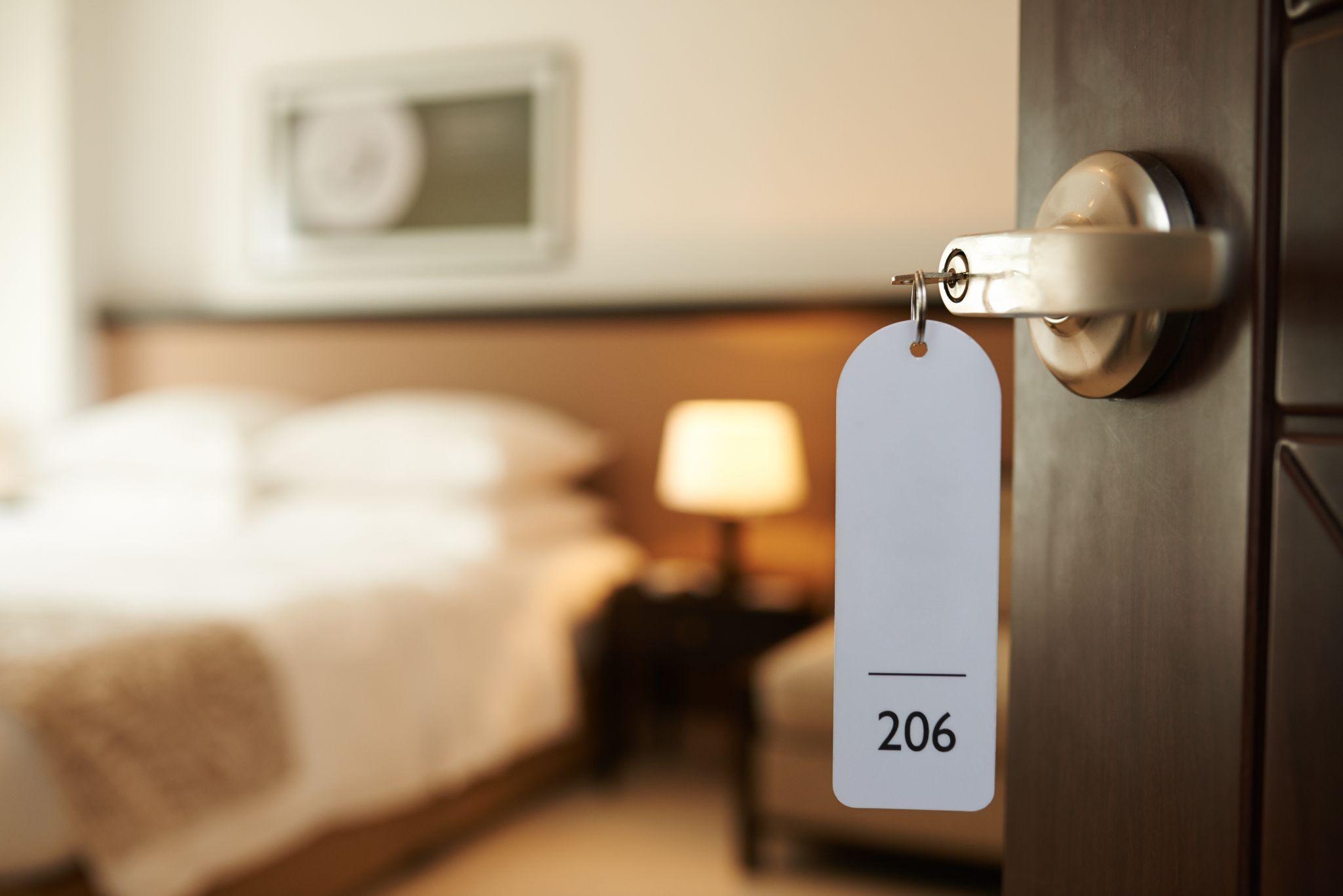 Hotels chains, resorts, and boutique hotels are starting to pick up again since the COVID outbreak. However, guests now have a different set of priorities when looking for a hotel in the wake of COVID, and that is cleanliness. Even before COVID, it was not uncommon for guests to use blacklights to inspect their rooms before settling in. Now, with the COVID virus and other viruses surfacing in our communities, being able to give your guests confidence that their room is completely clean is paramount to your RevPAR and bottom line.
This article is intended to help hotel managers learn how cold sterilization dry fogging COVID hotel cleaning services are the most effective ways to clean hotel rooms and give your guests peace of mind and a reason to return.
1. Cold Sterilization Dry Fogging Kills 100% of COVID and Mold, Traditional Hotel Cleaning Services Don't
Sure, the right chemicals can be applied to surfaces and wiped down, killing COVID and mold. But considering room for human error in "missing a spot" combined with the fact that traditional hotel cleaning can't touch ceilings, inside ventilation systems, nor do most maids take the extra step on a minimum wage job to wipe down faucet handles, light switches, remote controls, and other things frequently touches, if a room has COVID in it, this common cleaning method won't kill 100% of it, including any airborne COVID and mold particles.
However, dry fogging sterilizes 100% of the room, including the ceiling, inside tight crevices and places a rag won't reach, in air vents, on ceilings, and all electronic devices are sterilized. In fact, dry fogging hotel cleaning services sterilize rooms to the same standards of medical clean rooms. When you advertise this to the public, you are giving people a reason to trust the ehealth standards of your property, and you give them a reason to make your hotel their first choice, for life.
2. Cold Sterilization Dry Fogging for Hotel Cleaning is Fast and Efficient
The last thing you want to do is inconvenience your guests with room cleanings. Your guests all have different schedules; some like to sleep in, some like to take a nap after a late morning in the sun, and others prefer to stay in their room for the majority of their stay, especially if they are staying for business reasons. The time it takes to clean a standard hotel room is two hours (if the cleaning service is through) and even then they miss critical places where germs and bacteria can thrive. When it comes to dry fogging a hotel room, it takes the technician less than two minutes to sterilize 100% of everything. This means your guests won't experience long periods of interruption, and they will have the luxury of knowing they are in a room that is completely sterilized.
3. Dry Fogging is the Best of Hotel Cleaning Services to Help Reduce Lawsuits
In 2020 a study was conducted by the U.S. Travel Association showing a rise in lawsuits filed against housekeepers who were unhappy with the changes made to cleaning protocol, and by some who even became ill. After COVID broke, many hotels and resorts limited contact between guests and staff by having room cleanings performed days apart. This means days of accumulated dirt, trash, bacteria, and other contaminants were exposed to housekeeping staff thus increasing work-associated illnesses.
Dry fogging kills 100% of all bacteria, viruses, mold and dust meaning that staff (and guests) are safe from getting ill due to dirty rooms, so long as the hotel is regularly sprayed down. This is why dry fogging companies like Titan Dry Fog contract with the top hotel chains and resorts to perform regularly scheduled cleanings.
4. The Best Hotel Cleaning Services Make You an Industry Leader
Our communities in West Palm Beach already know that dry fogging is the best home cleaning service, and the same is true for hotel cleaning. As soon as the word spreads that your hotel uses cold sterilization dry fogging as the solution to hotel cleaning services, you will stand out in the industry as the top hotel committed to employee and guest safety and wellness–something huge in the wake of COVID. Expect to see an increase in bookings, more positive reviews, and know that the value of your rooms will be known across major travel websites making your property the most desired in the city.
5. Dry Fogging Hotel Cleaning Services Will Help Your Property Hit its Growth Goals
As a hotel manager, you want to increase RevPAR, increase ADR, and fill more beds with butts to maximize your profitability. Unfortunately, even though people are starting to travel again, there is still much hesitancy as people find it hard to trust hotels that proper cleaning services are being used. When you advertise that each room is as sterile as a medical clean room, you will surely see an increase in guests and find yourself in the best possible position to relaunch your hotel brand in this new era, with the highest standards dedicated to cleanliness.
Call Titan Dry Fog Today for the Best Hotel Cleaning Services
Want to have every square inch of your hotel as sterile as a medical clean room in less than an hour? Call Titan Dry Fog today and learn how we cam amp up your trust score, help you book more guests, and maintain the cleanest property in the city. Our rates are very reasonable, and services are performed quickly with no moisture involved, and therefore no risks of property damage. Call today!