The term "healthy house" is a relatively new one that has entered the lexicon of commercial cleaning due to the COVID-19 pandemic. But even before this virus took hold of the world, the need for a sterile environment has always been in demand due in part to those with respiratory issues and other health conditions that require a clean living space.
Titan Dry Fog is a leader in the Florida healthy home movement, and the company stands out with their revolutionary dry fogging system–the best option in an array of COVID house cleaning solutions that takes minimal time to execute, doesn't hard surfaces, pets or people, and it gets into every nook and cranny will 100% of all pathogens–something other COVID house cleaning tactics simply can't achieve.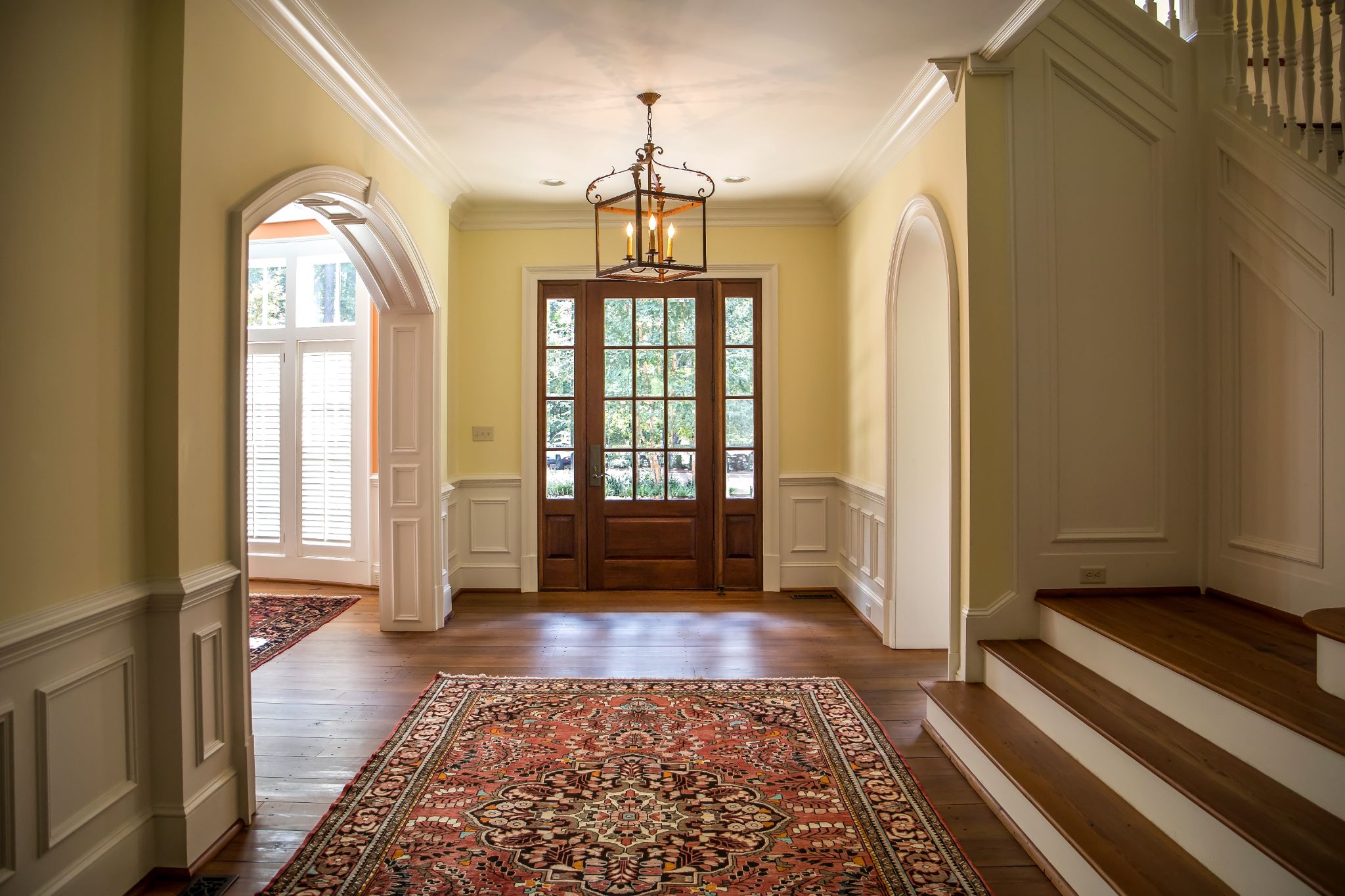 Titan Dry Fog is the first state-wide service provider to offer COVID house cleaning services using dry fogging sterilization. Once they learn about this highly effective sterilization option, any homeowner or office manager will scramble to book a free consultation, as the importance of creating a safe, clean environment for family and coworkers has never been more prioritized than now.
Dry fogging chemicals are harmless and appear on the EPA's list of disinfectants for use against the virus that causes COVID-19 (SARS-CoV-2). When you book a free consultation with a leading company that specializes in COVID house cleaning services with cold sterilization dry fogging, you will have total peace of mind knowing that all remnants of COVID, other pathogens, and even lingering mold spores have been eradicated thus creating a safe, clean living space.
Why is Dry Fogging the Best Option in COVID House Cleaning Services?
There are various ways to eradicate traces of COVID-19 from your home—but not all of these methods are equally effective. To completely eliminate the threat posed by COVID droplets, nothing is more effective than dry fogging (otherwise known as cold sterilization). This is an extremely thorough process meeting the highest sterilization standards, and due to its effectiveness, medical cleanrooms rely on dry fogging to eliminate all pathogens from the environment.
What follows is an overview of the benefits that homeowners and businesses receive when they invest in COVID house cleaning services that utilize dry fogging sterilization. In addition, we will explore why dry fogging, as provided by our company, is superior to alternative methods of COVID house cleaning.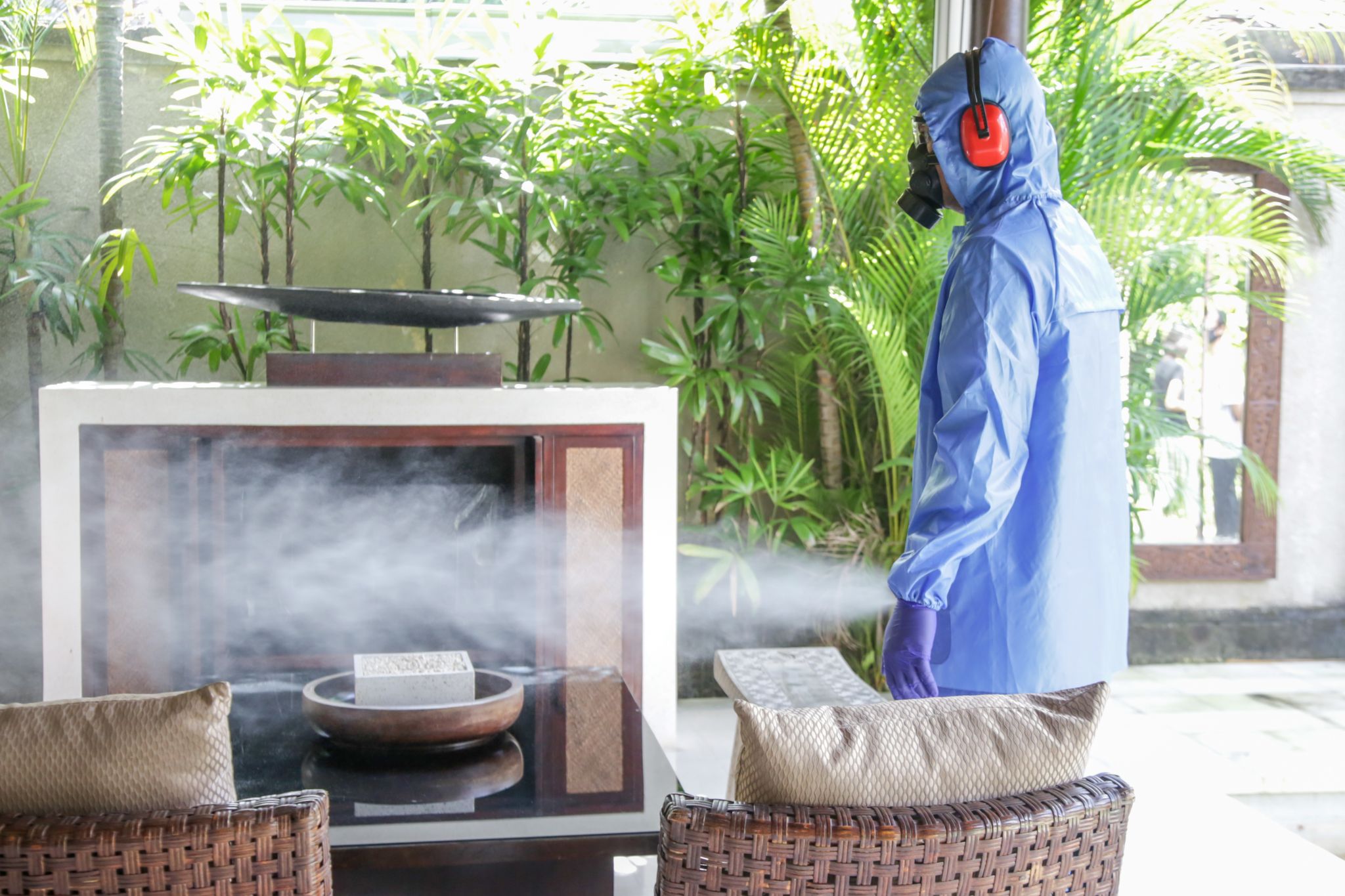 When Do You Need COVID House Cleaning Services?
There are a number of red flags that signal when one is due for COVID house cleaning services. If it has been more than six months since you have had a good, deep cleaning, you would be wise to have dry fogging services performed in your home as COVID rages on in the world around us. In addition, if you have older people in the home or individuals with existing health problems, investing in COVID house cleaning services that use dry fogging would be highly advantageous and play a significant role in safeguarding your loved one's wellness. Finally, if you get frequent visitors or deliveries to your home, having the property filled with the cleansing power of dry fogging cold sterilization would be recommended. If you plan to have a large gathering in your home, it is wise to call Titan Dry Fog to come perform their COVID house cleaning services using cold sterilization. It is also ideal to have dry fogging performed after a large group has left your home, especially if you were not able to have a dry fogging company perform COVID house cleaning services prior to their visit.
You may be wondering how long COVID can last in a home when first introduced. COVID-19 tends to survive the longest on smooth, non-porous surfaces, but it can last for a significant period of time on most types of materials. Here are some estimated COVID survival times, as outlined by the CDC, on various types of materials commonly found around the house:
Metal: 5 days
Glass: 5 days
Ceramics: 5 days
Paper: 5 days
Wood: 4 days
Plastic: 2-3 days
Stainless steel: 2-3 days
Cardboard: 1 day
These numbers are inexact, as a variety of factors (such as humidity) can impact the survivability of the COVID-19 virus outside the human body. But there's no doubt that COVID-19 can linger in a room or an entire house for days after an infected person has left it.
Titan Dry Fog COVID-19 House Cleaning Services vs. Alternative Cleaning Services
Quite a few COVID cleaning services for residential and commercial sites have cropped up since the crisis reached our shores in early 2020. All of these options can make choosing a solution difficult when it comes down to which COVID house cleaning service is best for you. We differ from most of these COVID cleaning companies primarily because we use dry fogging as a method for sterilizing rooms and removing all traces of COVID.
Total COVID House Cleaning vs. Partial Cleaning
Many COVID house cleaning services use common disinfectants and a "spray-and-wipe system" to kill off the SARS-CoV-2 virus. Disinfectants are effective in eradicating COVID, especially when these cleaning agents are selected from those listed on the Environmental Protection Agency's List N: Disinfectants for Coronavirus. However, this method is far from foolproof.
It is customary for COVID house cleaning services to focus primarily on "high-touch" areas that are most likely to harbor the virus: doorknobs, tables, and other places that people often handle. It's simply impractical to use the spray-and-wipe cleaning technique on every surface that can be found in a particular room. This leaves certain spots untreated, which means you can't be sure that COVID has been completely eliminated from the premises. Although high-touch surfaces are most likely to contain COVID, the virus can find its way into other spots—places where cleaning personnel aren't able to reach (inside vents, on ceilings, in between floor boards, in the fireplace and chimney, etc).
Even places that cleaning personnel take care to disinfect can still harbor stubborn traces of COVID. Seemingly smooth surfaces often have tiny grooves and pits where microorganisms can lurk. A washcloth can easily pass over these surface malformations without affecting the particles within.
By contrast, dry fogging covers all areas of a room, including hard-to-reach nooks and crannies and high spaces like the crown molding on 12 foot walls. Cold sterilization achieves this by producing a fog of ultra-fine droplets that carries a non-toxic sterilizing agent everywhere. Even airborne COVID particles will not escape the dry fogging sterilization process.
COVID House Cleaning Sterilization vs. Disinfection
While it is very common to speak of disinfection and sterilization as if they are one and the same, these COVID house cleaning approaches are significantly different processes. Conventional COVID cleaning services for homes result in the disinfection of surfaces that can harbor virus particles. But sterilization is a more rigorous process, and it is what Titan Dry Fog uses to ensure a thorough eradication of COVID and other illness-causing particles.
Here's the difference: Disinfection refers to the process of removing hazardous microorganisms (or at least reducing them to a safe level). Sterilization goes further as it effectively gets rid of all types of microbes, including the harmless ones. It even kills off mold spores; disinfection does not.
Because it can remove all types of microbes, sterilization via dry fogging offers benefits beyond simply killing off COVID particles. As mentioned, sterilizing a room also has the effect of wiping out molds, germs, and other pathogens that can generate foul odors and impair indoor air quality.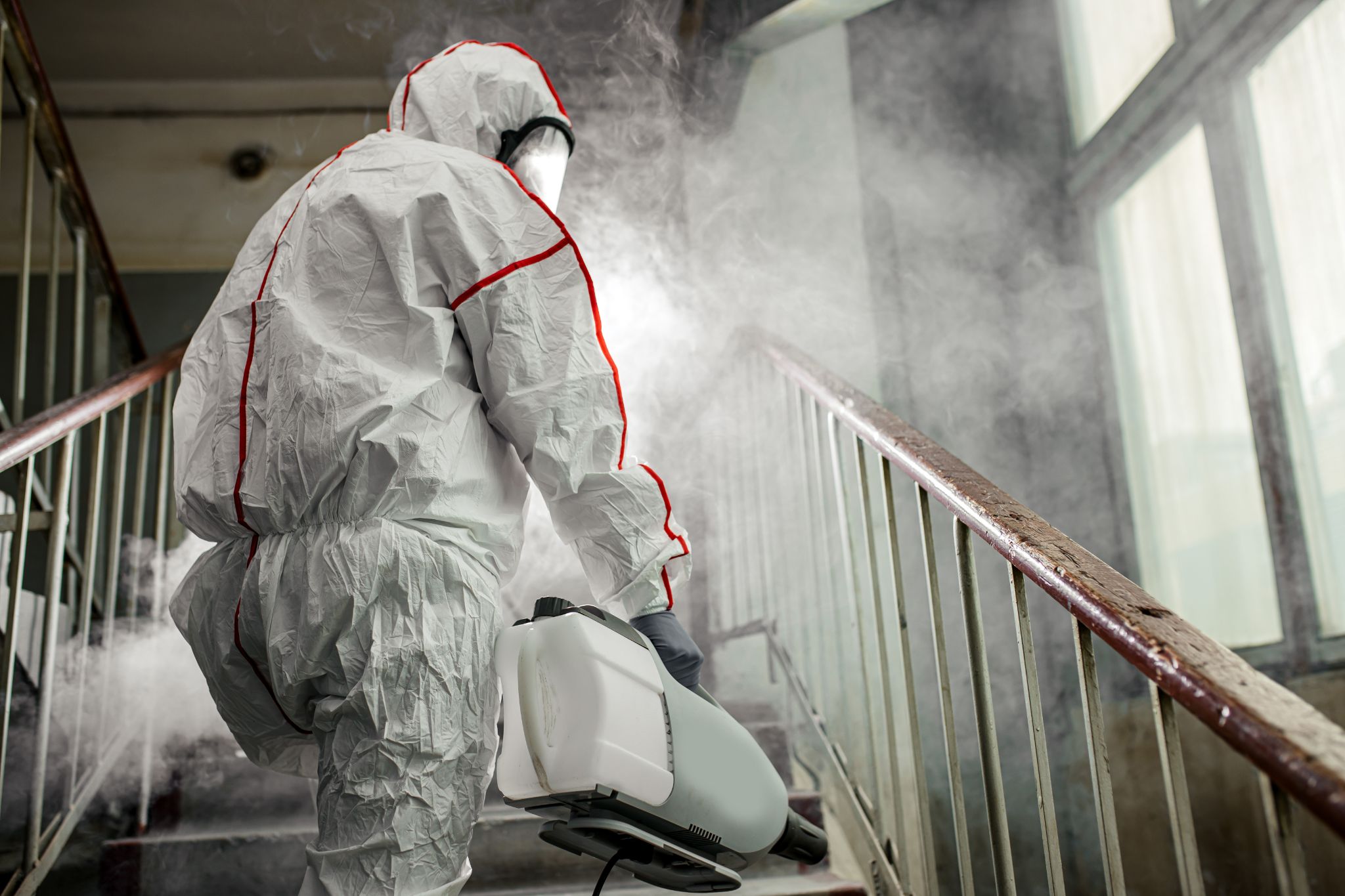 Get the Most Effective COVID Office Cleaning Services that will Delight Employees
There's no doubt that homeowners can benefit from COVID home cleaning services, and so too can offices and industrial spaces. It's not hard to see how large, crowded business spaces and offices can become hotspots for COVID infections. Our COVID office cleaning services can eliminate the virus from places of businesses just as effectively as it can from private residences. Bear in mind, however, that the total time required to carry out our COVID office cleaning services increases with the square footage of the space in question. However, utilizing dry fogging for COVID office cleaning services is still significantly faster and more effective.
Benefits of Our COVID Cleaning Services for Homes and Offices
Titan Dry Fogging's COVID cleaning services for residential and commercial clients provide a number of health-enhancing benefits for your homestead or workplace. In addition to those already mentioned, benefits of our dry fogging process include:
Safe chemicals – We use a proprietary formula based on hydrogen peroxide and FDA-approved peracetic acid. That means our COVID house cleaning service will not contaminate food or harm pets.
Easy preparation – As our COVID-19 house cleaning services utilize 100% safe and biodegradable chemicals, there's no need to move heavy equipment or furniture out of the room prior to initiating the dry fogging process.
No wetting of surfaces – Our ultra-fine dry fogging droplets will not form condensation and will not require a drying process. That's why it's called dry fogging!
Quick sterilization – A typical room takes only about three hours, and it can be reoccupied immediately afterward. By comparison, standard cleaning services often take days.
How to Find a Good COVID House Cleaning Service
When it comes to choosing COVID cleaning services for your home, you can't simply go with the first company you find in your area. It's important to do the research. You can begin by looking up internet reviews of a particular COVID house cleaning service to see what past customers have to say about the organization. You should also research what kinds of cleaning techniques are used by the company—do they just spray disinfectants everywhere or do they employ a comprehensive anti-COVID process like we do at Titan Dry Fog? Finally, try to get a free estimate from the company before you commit to a provider.
Call Titan Dry Fog for Commercial and Residential COVID Cleaning Services
If you need dependable COVID cleaning services for your home, office, or commercial space, contact our experts at Titan Dry Fog today. We walk your property and provide community members with a free cold sterilization quote, and our team follows up with an after-care and safe practices plan of attack. Titan Dry Fog provides COVID cleaning services in Palm Beach County, all of Florida, and we even travel throughout all of the U.S.