Finding the best cleaning services in West Palm Beach can be very challenging. While some people are looking for traditional housekeeping services, others seek regularly scheduled deep cleaning sessions. With COVID taking its toll in Florida, the need for cleaning services in West Palm Beach has gone up significantly ever since the virus broke out. Unfortunately, none of the COVID cleaning services out there truly kill 100% of COVID and other pathogens. The only proven way to kill 100% of the COVID virus once it has entered a dwelling, along with all other viruses, germs and pathogens is by using innovative cold sterilization dry fogging cleaning services West Palm Beach offers to home and businesses–a rare service not offered by many cleaning professionals.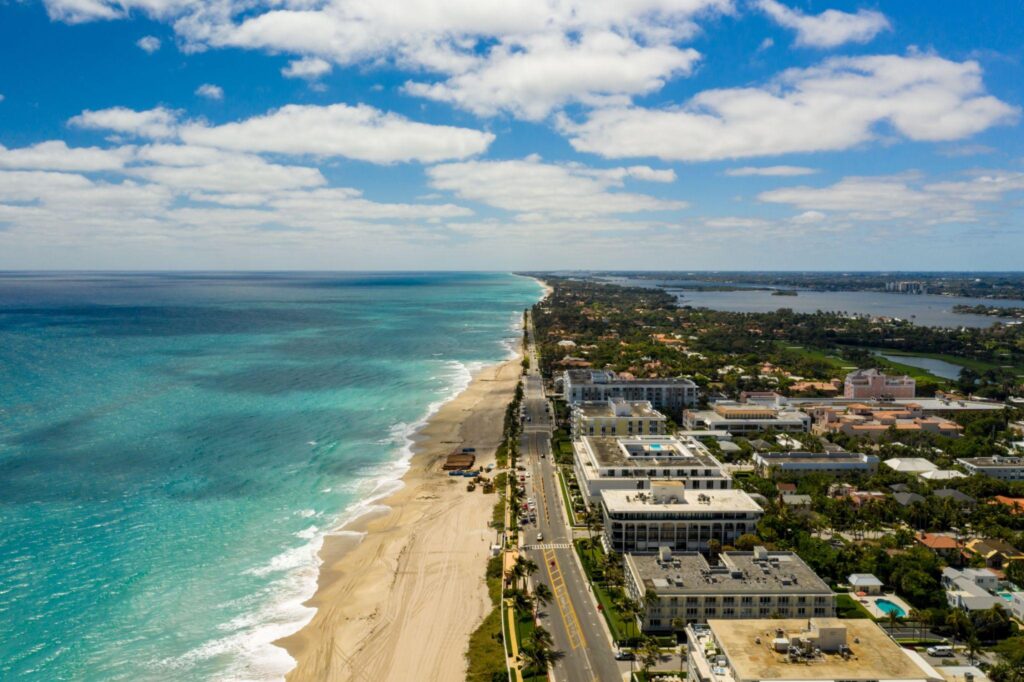 Cleaning Services in West Palm Beach that Protects Your Family and Employees
According to data collected by 'The New York Times', there have been more than 226,000 COVID cases, and more than 60,000 COVID-related deaths in the last 12 months. As a result, businesses are under a lot of pressure to provide safe, clean working environments to protect their employees and safeguard themselves against legal action. In addition, businesses are required to maintain cleanliness according to county law, and when they can show the community that they regularly eradicate any trace of the COVID virus from their place of business, customer foot traffic and sales will increase. Cold sterilization dry fogging is the only proven way to kill any unwanted pathogen in a space occupied by multiple people, and when you book the best cleaning services West Palm Beach offers with our dry fogging technicians, you can rest assured that your establishment is the cleanest in the city.
Why is Dry Fogging the Best Cleaning Services West Palm Beach has to Offer?
Deep cleaning companies in West Palm Beach use sprays and solutions that are applied to surfaces such as countertops, walls, floors, and furniture, and they are wiped down with a rag. These companies also usually shampoo carpets using a solution with a high enough alcohol percentage to kill COVID and other viruses and germs. The problem is that COVID particles break apart very easily and become airborne. They can land on the ceiling, into the tiny cracks located on electronic equipment, in between floorboards, and they find their way into the ventilation systems. This means homeowners and businesses are wasting money on a service that doesn't kill 100% of all toxins, and they are wasting their money while permitting an environment to have an outbreak, despite the rudimentary cleaning attempts.
On the other hand, dry fogging kills 100% of all germs, viruses, pathogens, dust, and aerosol particles in a room of any size. Whether you manage a hotel or resort, you are a homeowner protective of your family, or an office manager tasked to create a safe workplace, the best cleaning services West Palm Beach has to offer that kills every remnant of the COVID virus is dry fogging.
Titan Dry Fog Is Committed to Serving West Palm Beach
For more than a decade, Titan Dry Fog has been protecting families and businesses with the best dry fogging services West Palm Beach has to offer. From sterilizing homes that overlook Municipal Beach, to condos on S. Flagler Drive, to businesses on South Olive Avenue, Titan Dry Fog has been using cold sterilization deep cleaning across the city and surrounding communities. Located in Palm Beach County, Florida, West Palm Beach sits on a barrier island just across from Lake Worth Lagoon and, as it is a principal city of the Miami metropolitan area, it draws a large number of families and professionals seeking a better lifestyle with easy access into other nearby cities. With West Palm Beach being only 68 miles north of Downtown Miami, many people live here and commute into the bigger city, and with more than 6.1 million residents, dry fogging West Palm Beach services are in high demand and will only increase in demand.
Titan Dry Fog loves West Palm Beach; it's where our headquarters is located, and we take pride in making as many homes and businesses as safe for inhabitants as possible.
Why are Dry Fogging West Palm Beach Services a Better Value for Customers?
Whether you need your home cleaned, or your place of business, there are several inconveniences that always go with the territory and therefore require rearranging various things in your life to accommodate deep cleaning services. When you invest in the best dry fogging West Palm Beach has to offer, not only do you get deep cleaning and sterilization that is 100% effective in killing all remnants of COVID and other contaminants, but there are also zero inconveniences, and because of that dry fogging makes your life easier. Here are some reasons why dry fogging West Palm Beach services offer customers better value:
Time – How Long Does Dry Fogging Take? With traditional wipe-down deep cleaning services, you can expect a team of people to be busy at work in the standard 2200 square-foot home for six to eight hours–the majority of your day. And even then, you really aren't sterilizing 100% of your home. It takes dry fogging technicians less than 30 minutes to completely sterilize a home of the same size, making life easier for you as you plan your daily activities.
Nothing Gets Your Home Cleaner – Have you ever heard about "medical clean rooms"? These are rooms where sensitive materials are developed, such as pharmaceuticals, that require total sanitation with no living organisms inside. Imagine living in a home or working in an office that is THAT sanitary and free from any viruses, mold, or germs. Only dry fogging services can achieve this.
No Risk of Property Damage – All too often traditional cleaning services result in some property damage. Wood furniture can take on a ring from resting wet bottles, or the wipe-down may not be thorough enough and remaining moisture can damage wood, as well as textiles. In fact, moisture trapped in crevices can lead to the beginning of a mold colony. Also, moisture can damage electronic devices and cause an array of other problems. However, because dry fog is moisture-free, there is no need to fear any type of property damage.
No Prep Work Needed – Usually, deep cleaning services require one to move out all furniture and electronics, as moisture-enriched cleaning solutions are used on carpets and walls before everything is thoroughly dried. This can take an entire day to do or cost a hefty fee to have professional movers involved. But with cold sterilization dry fogging West Palm Beach services, no prep work is required, as the deep cleaning method is moisture-free.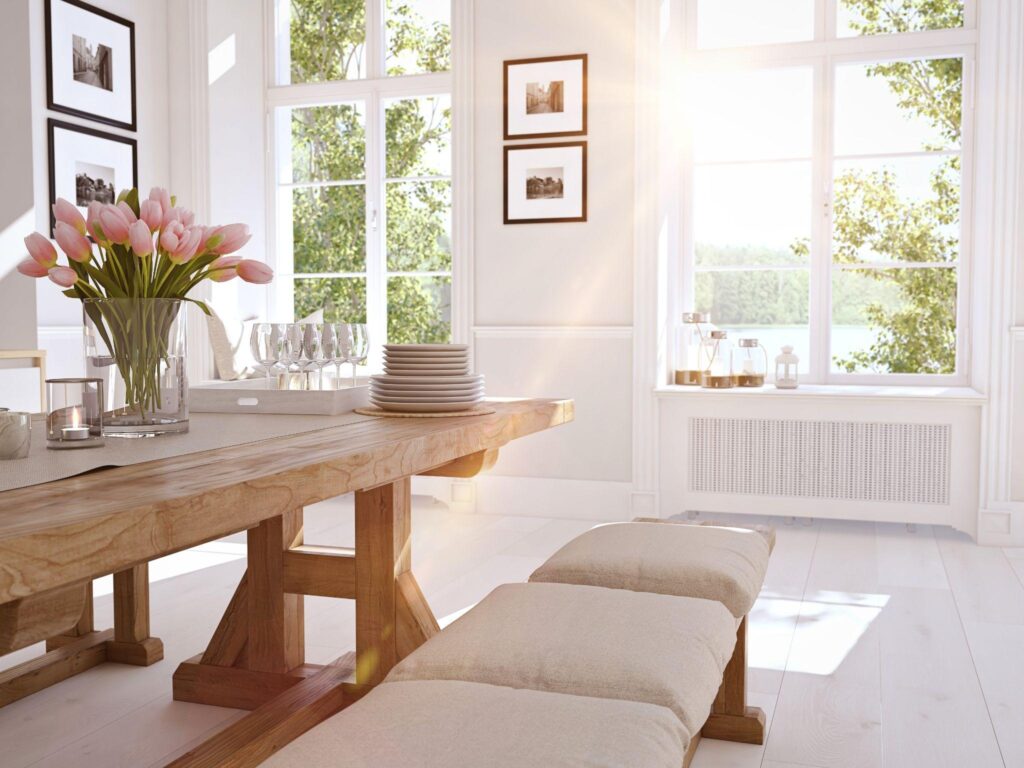 Call Titan Dry Fog for the Best Cleaning Services in West Palm Beach with Dry Fogging
Titan Dry Fog is located in West Palm Beach performing sterilization and deep cleaning using dry fogging services. With our highly trained, certified technicians spraying West Palm Beach homes, offices, hospitals, factories and government buildings with dry sterilization dry fogging, no remnants of COVID can exist, nor can any other pathogen. Call today for a free estimate and discover what it can be like to live in the healthiest home and work in the safest office in all of Palm Beach County.