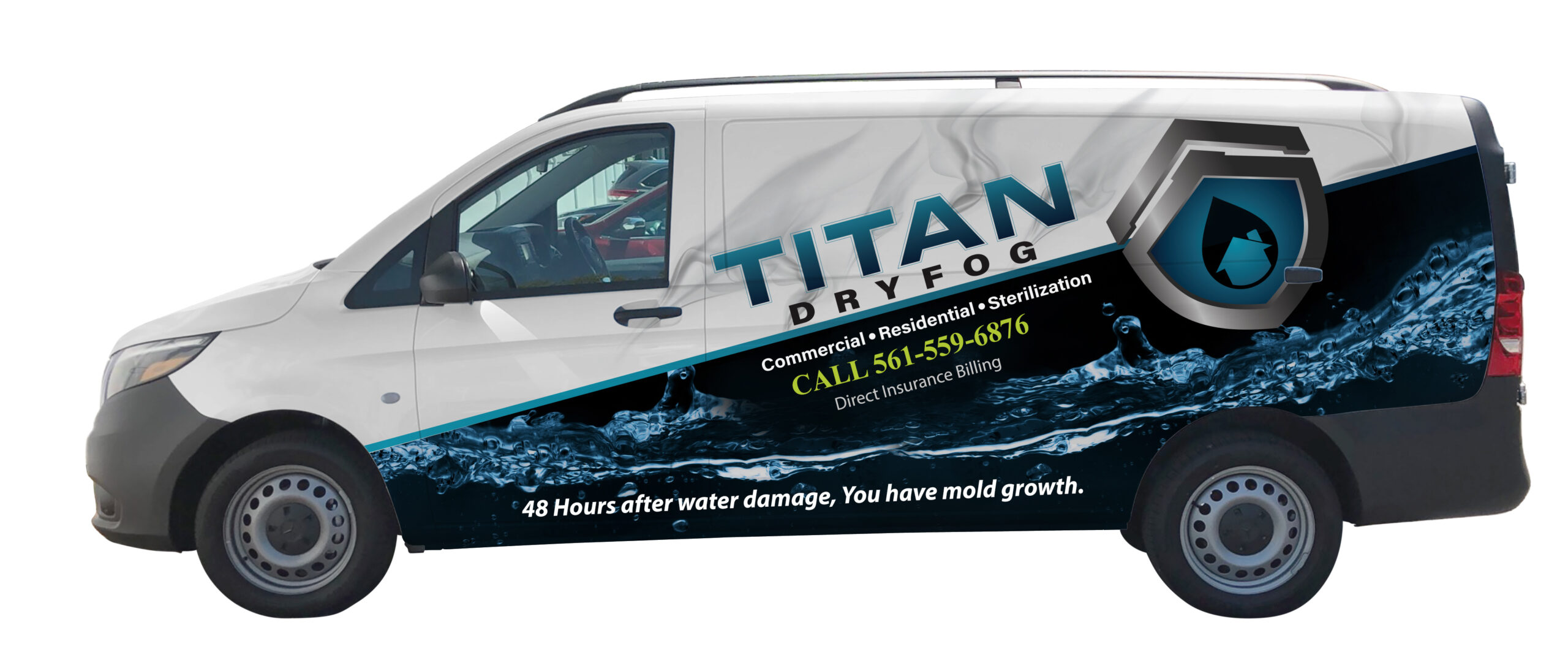 Sterilize Your
Home and Business
We work quickly to prevent further damage and remove the contamination.
Get in Touch
With Dry Fogging Technology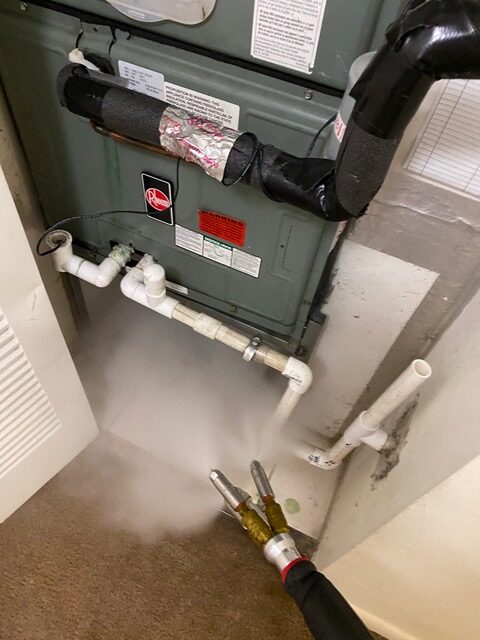 Cold Sterilization Dry Fogging Solutions
Dry fogging is a cold sterilization method utilizing a non-toxic chemical that covers every surface and enters every crevice that is safe for people and animals. A disinfectant chemical is released into the living space via a mist that's composed of tiny particles. The vapor spreads quickly and can cover every square inch of a room without wetting any surfaces and covers significantly more square footage than a wipe-down.
With COVID-19 and influenza devastating the nation, sterilization and ensuring proper sanitization is of critical importance, not only for the home and office, but also for schools, government buildings, hotels and corporate centers. You can have professional cleaning crews come in and wipe down surfaces with various chemicals and even go so far as to scrub ceilings, but there is no guarantee you will be left with a sterile environment and therefore you run the risk of wasting a great degree of time and money. Dry fogging cold sterilization is a cost-effective, safe way to completely destroy viruses, mold spores, and other contaminants regardless of their location.
What is Dry Fogging?
We already mentioned that dry fogging involves a cold sterilization process that uses a non-toxic mist to cover every surface of a home (walls, ceiling, furniture, electronics, carpets, etc.) that is moisture-free and safe for people and pets. This sterile science offers a high technology solution that's used to sterilize cleanrooms, pharmaceutical spaces, healthcare facilities, laboratories, and other sensitive environments that are more prone to contamination. Due to dry fogging's ability to actually sterilize an indoor space and not simply disinfect it (disinfecting doesn't kill 100% of the contaminants) schools, government buildings, libraries, hotels and homeowners invest in dry fogging cold sterilization to ensure a safe, healthy environment for employees, guests and occupants.
Our dry fogging system incorporates an elixir of high-quality cold sterilant and a state-of-the-art delivery system that safely and rapidly delivers the mist to all surfaces, including complex areas, without leaving any moisture on surfaces. Dry fogging will completely kill the COVID-19 virus, mold spores, other viruses, and any germs that may be airborne, dwelling in cracks, or on a rested surface. The multi-port head on the dry fogging delivery system guarantees that all distant areas are reached, and that every square inch of a living space is completely sterilized.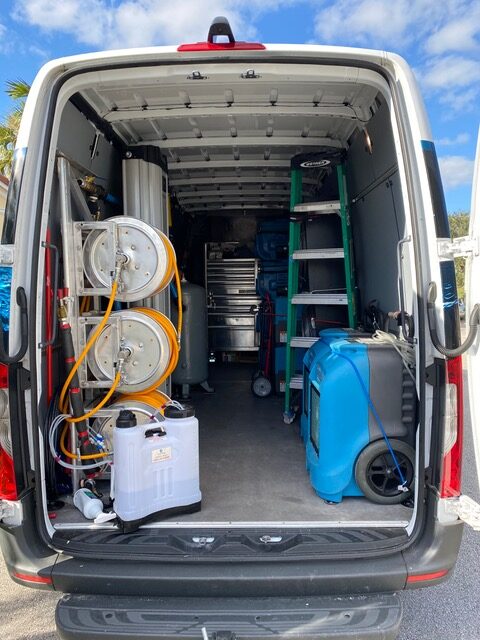 How Long Does Dry Fogging Take?
While other "sterilization services" take a week or more to complete, dry fogging can be completed in less that 3 hours depending on the size of the floorplan. For large office buildings, the process usually takes less than 10 hours. In addition, dry fogging is a very speedy process due to the following reasons:
There is no long aeration process to make the dwelling liveable
No need to precondition the room or move out furniture
No fans or drying equipment is needed because the sterilization service is dry-based
Whether your goal is to sterilize your home after someone visited who came into contact with the COVID virus, or you have an office space to cold sterilize so that employees have a safe working environment, dry fogging is a fast process and an easy one to perform by certified professionals that have the right chemical mixture and modern equipment.
What Our Client Says

From start to finish working with Chris and his team was a great experience. Our home had a lot of damage and they came in and took care of our home like it was their own. Very professional, knowledgeable and friendly people to work with, especially the office staff, taking the time to answer all my questions and help us every step of the way. So glad we went with Titan Remediation to restore our home back to its livable condition.

They did a complete remediation of my home from flood & mold. Professional and knowledgeable about every detail of mold removal, plumbing, air conditioning, painting, reconstruction. I am so happy to be back in my home that is better than before. I would definitely recommend Chris to anyone who need this service.

Chris the owner of the company is a perfectionist. He ensured the mold was araticted and my house's air was clean. He and his crew left my house better than they found it. Team Titan was professional, quick and their standards were high. I would Highly reccomend them and I have contracted them on another project.

Chris and Titan seriously saved our lives. We purchased a home with black mold throughout the house. I have a 15 month old grand daughter and was extremely concerned at the danger. From the moment I met Chris, I knew he was bright, professional, kind, thorough, and treated us as if his own child would be moving in. When his work was complete, the mold inspector said that he had never seen a more clean and mold free house. Please be careful... Mold is deadly. Dont fall for vendors that offer a clean bill of health at a low cost. This is serious business and should only be performed by an expert like Chris and Titan. We now feel safe and can look forward to my happy family times. Thanks Chris. You are the best!!!!!

Having mold in your home is a serious situation that can result in a number of health issues. Needless to say, when I discovered mold growing on the ceilings and walls of the home I'm renting I was very concerned. Titan Remediation was contacted to evaluate the situation and Chris came out the same day. He assessed my home and was able to identify the source of the moisture causing the mold within minutes. He quickly came up with an action plan to address the cause of the condensation, reduce the air moisture levels and treat the mold spores. The whole process took approximately 10 days, during which Chris consistently kept me updated on the progress. When all the treatments were complete, they even brought in a third-party testing company to ensure all mold sores had been removed. In addition to their amazing remediation services, Chris was also very personable. He took the time to explain everything to me and put me at ease that all the issues could easily be addressed and my house would be back to normal before I knew it. Finding a contractor that truly cares about the job they are doing, the home they are doing it in and the people they are doing it for is so rare. I can not recommend Titan Remediation and Chris enough. Hopefully this will be my last "mold situation" but if it isn't, I have peace of mind knowing Titan is just a call away.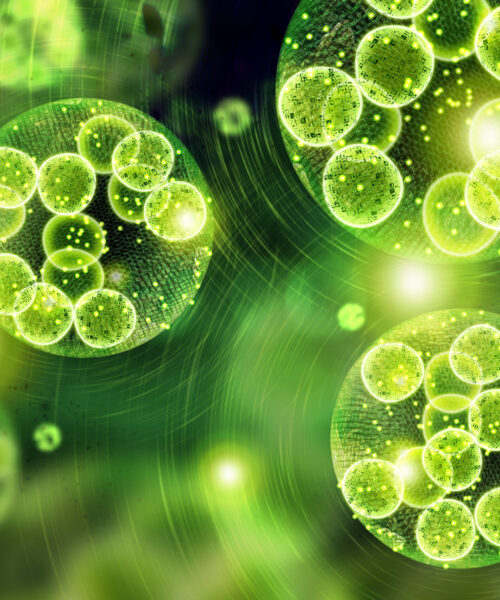 Cold Sterilization Dry Fogging is Environmentally Friendly
Titan Dry Fogging prides itself on green sterilization solutions. Our mixture consists of Minncare®, a hydrogen peroxide and peracetic based chemistry engineered by Mar Cor with the goal of achieving top biocidal efficacy. Because this concoction is a fully biodegradable sporicide that leaves no measurable residuals, it is safe for people, animals, plants and the environment as a whole. The practice is regulated by the EPA under the intended use as a dry fog to sterilize all surfaces, including hard-to reach nooks and crannies in interior spaces of all sizes.
Cold sterilization dry fogging is composed of pharmaceutical-quality raw materials (and that's all), is fully biodegradable, and is free from toxic aldehyde vapors. The EPA Registration Number is 52252-4 and testifies to the environmentally friendly nature of this cold sterilization method that's good for people, and harmless to the earth.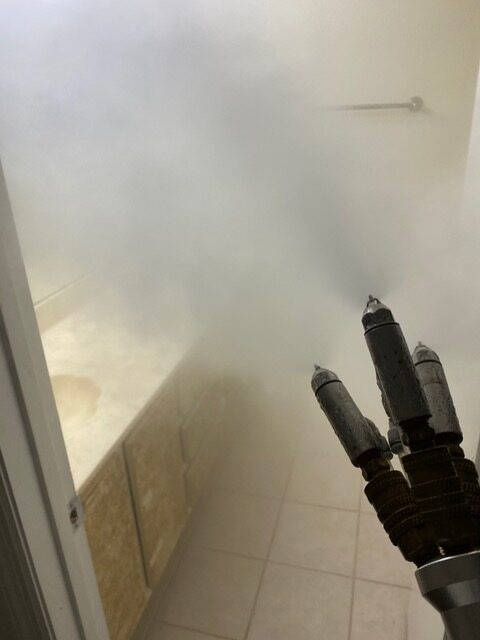 Is Cold Sterilization Dry Fogging Really Safe?
Cold sterilization dry fogging is widely used across the country, especially amidst the COVID-19 pandemic. It is also fully validated and used in government buildings, hospitals and schools. Dry fogging is validated through a biological method that uses an indication system of geobacillus stearothermophilus spores. These indicators are introduced to all locations and enter confined areas and inside equipment throughout a room. This process guarantees that every inch of the cleanroom achieves a 6-log reduction in bacterial, fungal and microbial contamination.
The FDA has audited cold sterilization dry fogging equipment, chemicals and processes across the nation and continues to closely monitor dry fogging service providers like Tital Dry Fogging. Furthermore, Pharma Standards must declare that the procedure is valid and reproducible with the same safety standards and quality. This is done by using chemical and biological indicators to guarantee safety and efficacy. The science speaks for itself, and businesses, public spaces, and homes can rest assured knowing that cold sterilization dry fogging is monitored, regulated, and is the safest way to sterilize every square inch of a room or building, ensuring it is free from any virus, mold sport, or toxin.
Why You Should Partner with Titan Dry Fogging for Cold Sterilization
Titan Dry Fogging has been a long-standing service provider not only throughout their home office in Palm Beach County Florida, but have traveled across the state and even throughout the country to perform cold sterilization dry fogging services for corporate buildings, hospitals, and other large dwellings with a vital need to provide a sterilized environment for all occupants. We are certified and bring the most advanced and latest equipment to every job. But more than that, we form relationships with every client; we treat each customer like family and we educate our clients about the process and how to better protect their dwelling from any potential future contamination. Titan Industries has been in business for more than a decade, and have been performing medical-grade COVID-19 sterilization ever since dry fogging came into existence.
Give Titan Dry Fogging a call today and receive a free assessment and a quote today.