If you are a homeowner in Boynton Beach, or your business is based in the area, finding an effective dry fogging cleaning service that destroys 100% of COVID and mold can be very challenging. Residential and commercial sterilization in Boynton Beach FL. is in high demand, as the state of Florida has one of the highest COVID numbers, and, according to data collected by multiple insurance providers, one of the highest occurrences of mold growth. Clearly, you want to protect your family and coworkers from contaminants and viruses, so being able to partner with a company offering the best dry fogging Boynton Beach has to offer is critical to everyone's safety.
Our Commitment to Dry Fogging Commercial Sterilization in Boynton Beach, FL.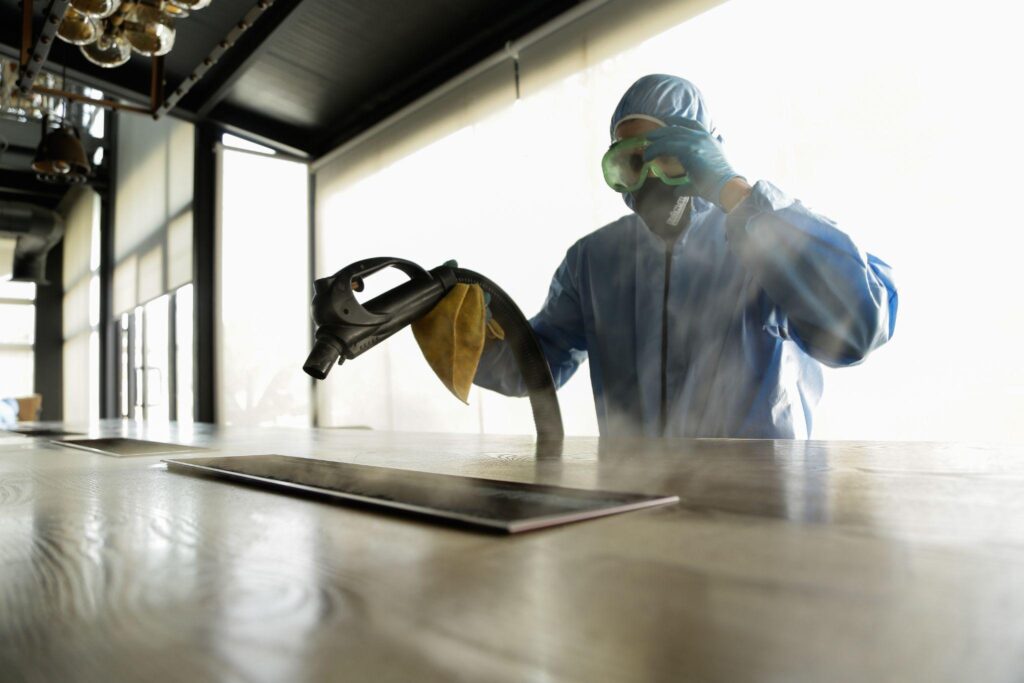 Titan Dry Fog is the leading service provider offering commercial sterilization with dry fogging, which is the only commercial cleaning service guaranteed to remove 100% of all mold spores, COVID, and any other pathogens. For more than a decade, our team has taken a passionate approach to protecting homes and businesses in Boynton Beach. Located 57 miles north of Miami, Boynton Beach is an ideal location in Palm Beach County that attracts homeowners who work in Miami but who wish to live outside the city limits and make the reasonable commute. Whether you have spent the day at Pine Tree Golf Club only to come home to a pipe leak that reveals mold contamination in your walls, or your office building on Woolbright Rd. was exposed to COVID throughout, of your family home on Old Ocean Blvd had a flooding issue and mold was recently discovered as a result, Titan Dry Fog's Boynton Beach residential and commercial sterilization team will come right away, and with the use of cold sterilization dry fogging, we will remove every last mold spore while leaving your dwelling as pristine as a medical clean room. In other words, no existence of a virus, pathogen or germ will survive.
What is Dry Fogging in Boynton Beach?
Dry fogging is a sterilization process performed by Titan Dry Fog to residents in Boynton Beach. This is a cold sterilization, deep cleaning approach that is known for being the only way to effectively kill 100% of COVID, mold, and any other dangerous threats that could be airborne in your dwelling, or clinging to surfaces where traditional wipe-down cleaning methods can't reach.
Dry fogging sterilization in Boynton Beach is performed by certified technicians who spray a unique solution based in hydrogen peroxide throughout your home, offices, factory, warehouse, or office building. As its name suggests, dry fogging is a moisture-free solution for sterilizing commercial properties and homes, meaning there is zero risk to your electronics, papers, furniture, textiles, or other materials.
How Long Does it Take to Clean a Home or Sterilize a Commercial Property with Dry Fogging?
While traditional COVID cleaning methods can take a day or longer and still not guarantee that 100% of the pathogens have been eliminated, dry flogging takes a fraction of that time, and is guaranteed to be 100% effective at killing all signs of mold, COVID and any other harmful element in the dwelling. For example, it only takes roughly 20 minutes to sterilize your average 2500 square foot home, and between 30 minutes to an hour to completely sterilize a large office building from floor to ceiling.
Commercial sterilization with dry fogging can be scheduled weekly, as can sterilizing one's home. For those who require less frequent treatments, dry fogging can be routinely performed at your desired time and based on your convenience. Our Boynton Beach dry fogging team is dedicated to offering you full support when you need it the most.
Why Boynton Beach Businesses and Homeowners Partner with Titan Dry Fog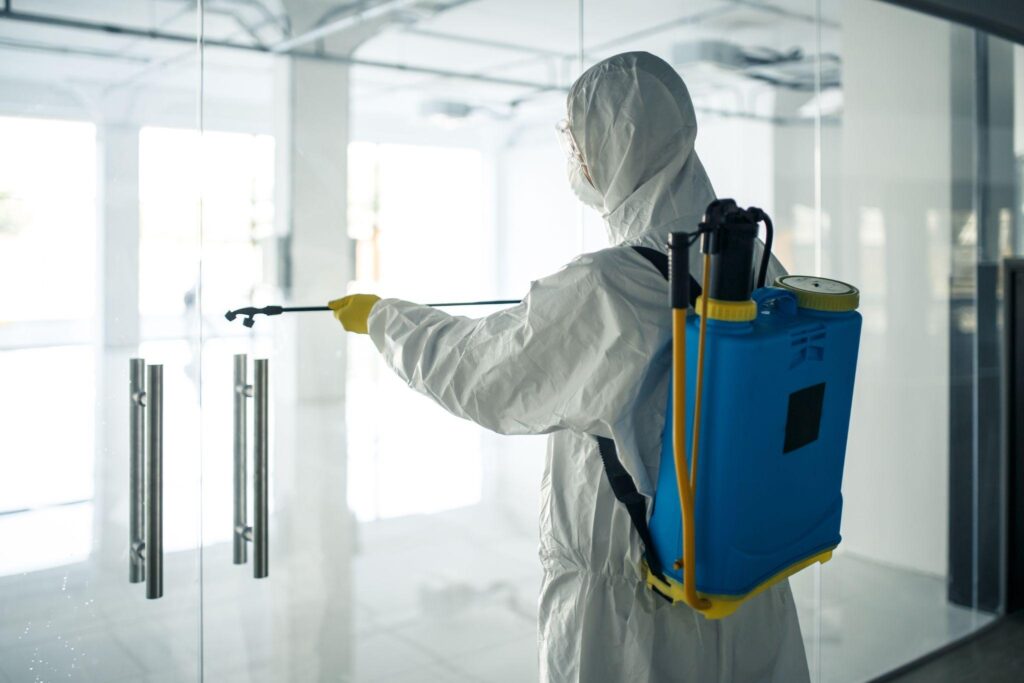 Businesses with the highest integrity want to ensure they provide a safe place to work for their employees and customers, and homeowners want to do all they can to protect their family. That said, since cold sterilization dry fogging is the only way to kill 100% of COVID and mold, investing in a relationship with Titan Dry Fog is a no brainer. Here are some of the primary advantages our customers enjoy when booking dry fogging services with our Boynton Beach dry fogging team:
Dry fogging is fast to perform
Convenient scheduling
No preparation required
Zero risk of damaging your belongings
Environmentally friendly
Best way to leave your home or place of work as sterile as a medical clean room
Discounts for customers
Amazing level of customer service
Genuine passion for protecting our Boynton Beach community
Once you have your first dry fogging appointment with Titan Dry Fogging's Boynton Beach team, you will be delighted with our service and will likely set up ongoing scheduled appointments with our sterilization techs.
Call Titan Dry Fog for the Best Dry Fogging Commercial Sterilization and Residential Decontamination Services Today!
Ever since COVID outbreaks began surfacing in Boynton Beach, Titan Dry Fog has been performing the best dry fogging services to businesses and homes throughout the city. Even before COVID hit, we have been performing dry fogging services to kill all mold spores, toxins, and pathogens. Give us a call for a free estimate and play an active role in protecting those who matter the most with 100% effectiveness guaranteed.