When we talk about cold sterilization, this is not for dentistry. This type of cold sterilization is for removing mold; it is an advanced cleaning method used in restoration services for homes and industrial properties. Titan Dry Fog is the only company offering cold sterilization in West Palm Beach for mold removal and house cleaning that kills 100% of all mold spores, COVID, pathogens, germs, and all microbes. If you have mold growing in your home or workplace, Titan Dry Fog can come and guarantee that 100% of the mold has been destroyed, and we can complete the job within 30m minutes for every 3000 square feet.
What is Cold Sterilization?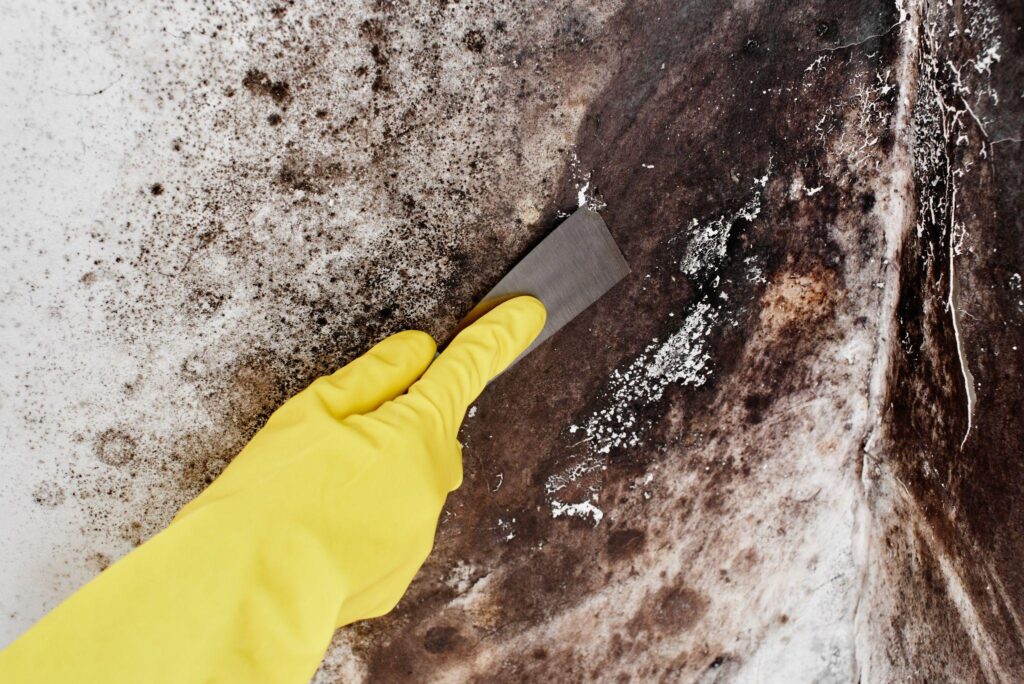 Cold sterilization, also known as dry fogging, is a moisture-free method for eliminating mold, bacteria, viruses, pathogens, germs, and any unwanted organism that may be lurking in your home or place of business. Cold sterilization uses a dry fog or mist that's comprised of a hydrogen peroxide base, and this mist can go where other cleaning methods can't, including these places:
In your vents and HVAC system
Up the chimney
In between floorboards
In between tiles and other building materials
On ceilings
On fabrics and textiles such as drapes and furniture
In between cushions
On electronics and even in the cracks of your keyboard keys
Goes anywhere there is air
Titan Dry Fog is the only service provider in West Palm Beach and all of Palm Beach County that offers this highly specialized (and the only treatment with 100% effectiveness) mold removal and home cleaning service, and we are standing by to treat your home or business today!
How is Cold Sterilization Performed to Remove Mold and Sterilize Homes?
Cold sterilization is performed by a technician who sprays the mist or fog into the dwelling space. A cold sterilization specialist has the solution in a canister and starts from one end of the home or building and releases the fog as he walks backward. This is done in one room at a time and is a very fast process. The fog will automatically disperse and literally go everywhere, including in vents, on the ceiling, and in miniscule cracks and crevices on every surface in the room, regardless of what the materials are.
How do Homeowners in West Palm Beach and Palm Beach County Prepare for Cold Sterilization?
Good news: there is no preparation required for cold sterilization mold removal and home sanitization. As the name suggests, cold sterilization dry fogging has no moisture, so you don't need to hire a crew to move all your furnishings out of the home, nor do you need to cover anything in plastic. You just need to make sure that pets are out of the way and that the cold sterilization mold removal and cleaning crew can easily and safely enter your home or business to complete the sterilization process.
Titan Dry Fog's Commitment to West Palm Beach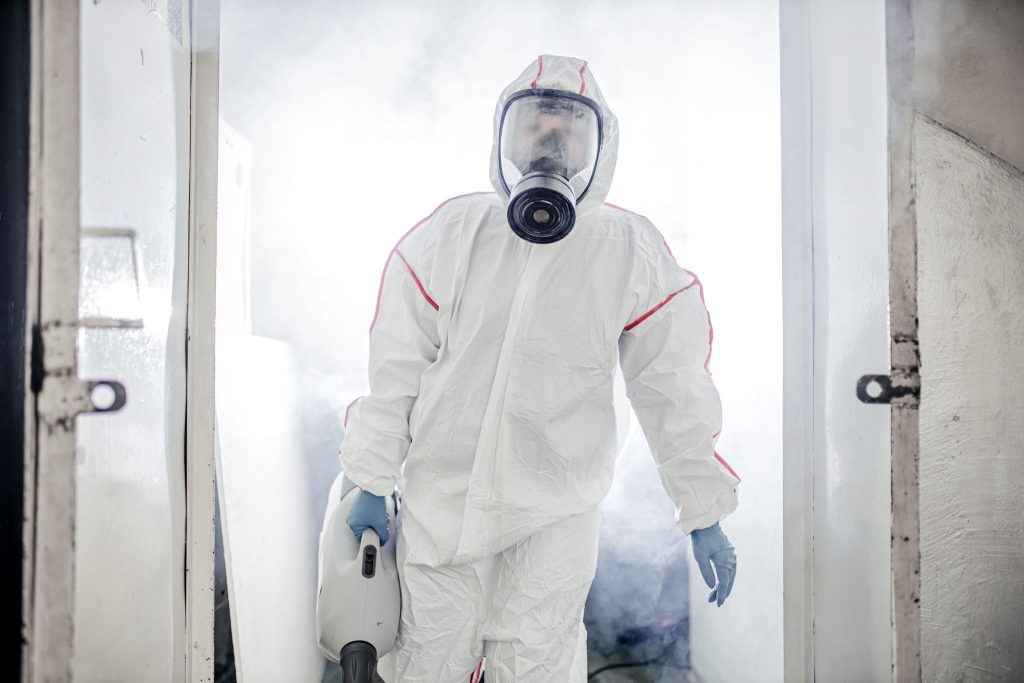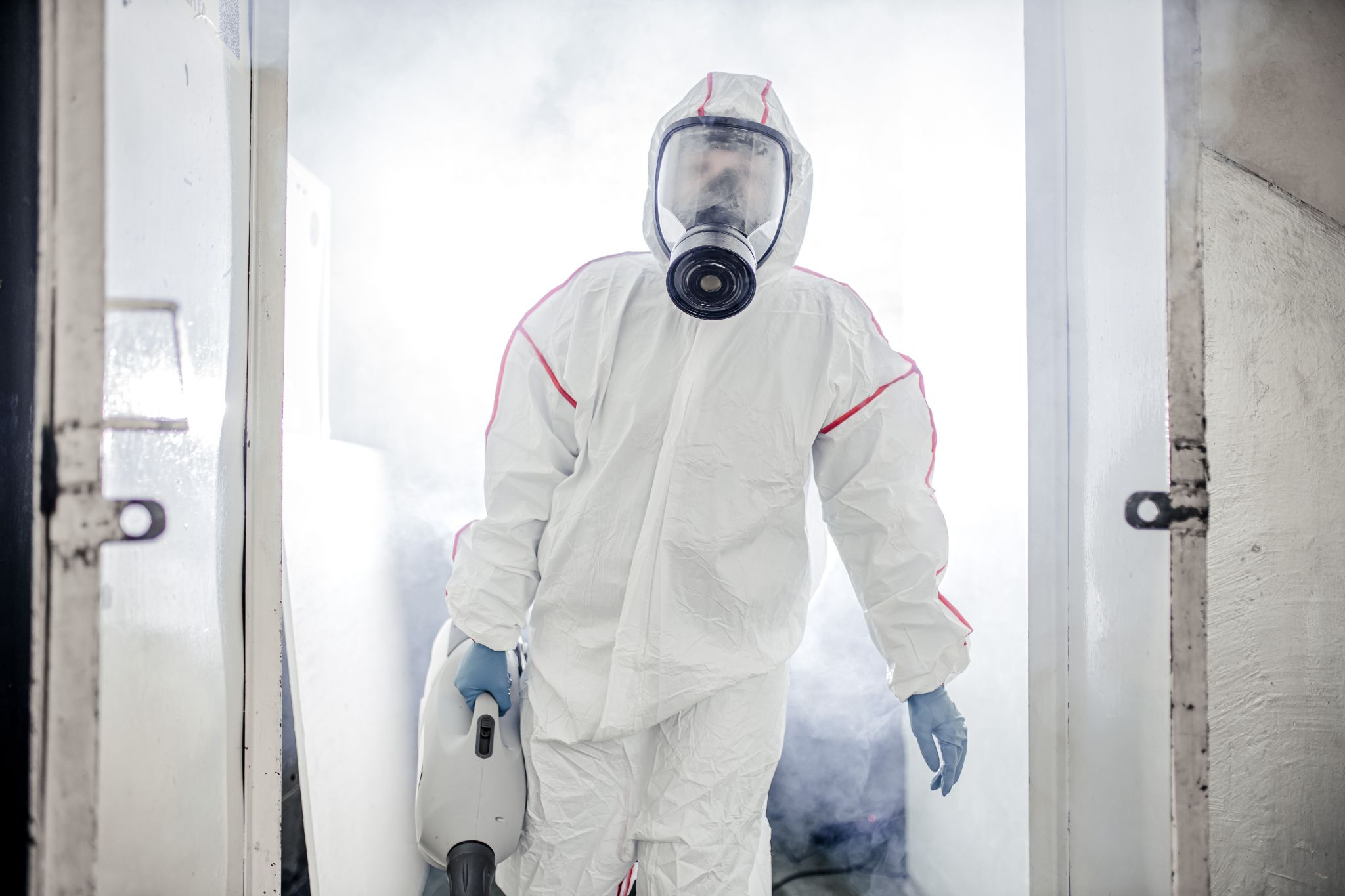 Titan Dry Fog has been serving West Palm Beach and most of Florida for more than a decade offering water damage restoration and mold removal services, and ever since cold sterilization was introduced into the realm of restoration, we have been offering our valued communities this service, as it is the ONLY thing that will kill 100% of mold, germs, bacteria, viruses, pathogens, and all microbes. In fact, cold sterilization will leave your home or workplace as sterile as a medical clean room.
We are available 24/7 to respond to any emergency you might have a home on North Flagler Drive that developed a mold problem due to a pipe burst, an office on Palm Beach Lakes Blvd. that recently had people inside infected with the COVID virus, or you have a home over by Gaines Park in which you are preparing for the arrival of an elderly family members and you want to ensure the home is completely sterile to help ensure their wellness, give us a call and our friendly team of West Palm Beach cold sterilization experts will respond quickly, sterilize your home, and be out in minutes giving you a 100% guarantee that all mold, viruses and germs have been eradicated.
Call Titan Dry Fog for the Best (and only) Cold Sterilization Mold Removal and Home Cleaning in West Palm Beach
Titan Dry Fog in West Palm Beach is passionate about preserving the health and safety of our Palm Beach County community members, as its residents are near and dear to our hearts. If you require cold sterilization to treat mold, or to clean your home or workplace, give us a call and leave the work up to us! Cold sterilization is safe for people, pets, electronics, furnishings, and everything else. No preparation is required, and we can get the job done in minutes with a 100% guarantee that your house and workplace is as sterile as a medical grade clean room. Call today, and gain peace of mind that you will have a healthy, germ-free home that's safe for your family.