Advanced cleaning services for hotels are in higher demand than ever before. Prior to the COVID 19 outbreak, traditional hotel cleaning services were used by hotels across the country, but if you expect to stand out from your competition as a truly innovative hospitality brand that offers guests true peace of mind as variations of the virus populate, then you need a company that offers innovative hotel sterilization with dry fogging to ensure that no viruses, bacteria, or pathogens stand a chance to exist in your property.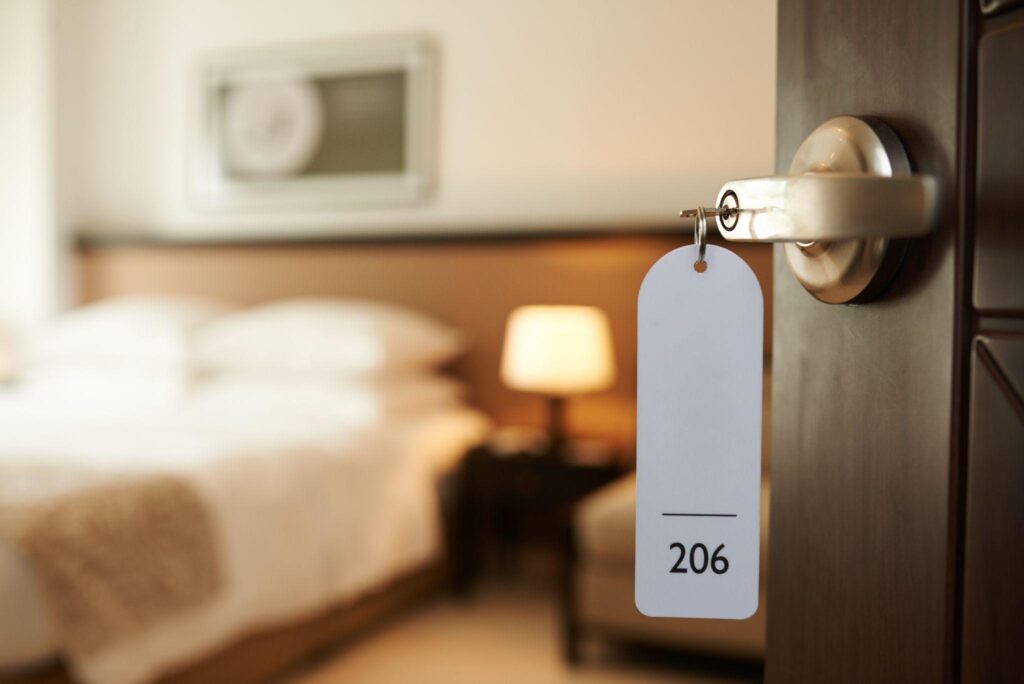 What is Dry Fogging and Why Should Properties Invest in this Hotel Sterilization Option?
Dry fogging is a cold sterilization cleaning solution that leaves spaces as sterile as a medical clean room. When dry fogging is performed in hotel rooms, in the halls, and in the lobby, highly trained technicians release a non-toxic mist made up of tiny particles that literally go anywhere viruses can go. Dry fogging mist goes into vents, crevices, cracks and even up to high ceilings ensuring that all pathogens are destroyed on the spot. Cold sterilization dry fogging is a very speedy disinfecting process loved by hotel leadership teams, as the hotel COVID 19 cleaning crews can completely sterilize a standard sized room in less than three minutes.
There are a number of reasons why hotel managers should ditch standard hotel cleaning for dry fogging cold sterilization that include the following:
Cost Saving – Why pay house cleaning to spend an entire day cleaning one hotel room after another, when hotel sterilization professionals like Titan Dry Fog can come in and have all of your rooms totally sterilized in less than an hour? No need to pay additional salaries and employment benefits when you can invest in ongoing hotel sterilization services? Or you can reduce your house cleaning staff and only have them do touch-up cleaning in between sterilization treatments.
No Risk of Damage – Traditional hotel cleaning services use fluid-based solutions. If any moisture is left behind, stains and damage can occur, as can mold growth. Like its name suggests, dry fogging cold sterilization is free from moisture and therefore offers peace of mind that your finishes, textiles, and surfaces will be pristine and free from mold for years to come.
Boost Your Reputation – People are starting to travel again, but with much trepidation. Can you think of a hotel chain or boutique properties that claim to be as pristine as a medical clean room? If you invest in dry fogging hotel sterilization, you can be the first in your area to make this claim, and back it up. Guests will applaud you for looking after their wellness, and you will pack more butts into beds as your trust authority accelerates.
Increase ADR and RevPAR – When you advertise that your hotel rooms are sterilized to medical grade standards on various travel directories, you will see bookings increase, and as a result your ability to achieve your ADR and RevPAR goals will be significantly easier. Because cleanliness is a greater matter of importance for hotel guests in our COVID era, this will be a leading consideration made by travelers when contemplating your property versus another.
Quick, Efficient, and Always on Time – When hotels partner with Titan Dry Fogging, we can schedule sterilization and COVID cleaning visits as often as you like. Most hotel properties book weekly cleanings, but we can come as often as you wish. We can also come do side sterilization jobs for conferences, weddings, or other special events. All hotel sterilization dry fogging services are guaranteed to kill 100% of all germs, viruses, and bacteria, and we always arrive on time and get the job done quickly with total efficiency.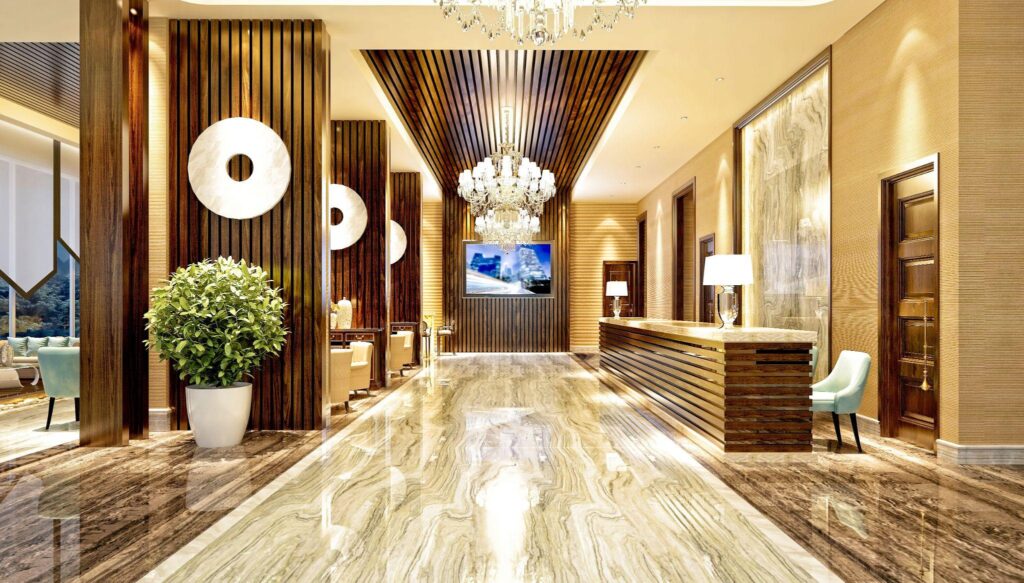 Hotel COVID 19 Cleaning can Help to Ensure Your Longevity
According to the American Hotel & Lodging Association (AHLA), 21 of the top 25 hotel markets are in a depression or recession. In fact, Arne Sorenson, CEO of Marriott International, and Best Western Hotels & Resorts CEO David Kong both stated that COVID caused historic damage to their business and to the industry.
Dry fogging hotel sterilization is a newer cleaning service that goes above and beyond traditional wipe down methods, and not all hospitality properties have invested in this hotel COVID 19 cleaning service. When you become a regular client, whether we come weekly or monthly, you will be offering a standard rarely seen in the hotel industry yet, and as bookings increase by guests eager to have sterile rooms, your ability to ride the storms of uncertainty will accelerate and you will likely come out on top of the industry unscathed.
Call Titan Dry Fogging for Hotel Sterilization Services Today
It's time to give your guests what they are looking for: clean, safe rooms for the family without the lingering fear that the COVID virus or other harmful variants are airborne in the room or resting on surfaces. When you give us a call, we will come do a free inspection and give you a quote on the spot. We can even get to work right after the quote, as the process is quick, yet 100T% effective at eradicating all pathogens. With dry fogging hotel cleaning services, you can stand out as the safest property in your area and attract scores of guests seeking rooms that are truly clean in these times of uncertainty when fear can run amuck. Call today, and let's give your guests peace of mind and kickstart your brand into hitting all your growth goals for the next several quarters and years to come.