Titan Dry Fog is proud to serve medical clinics, hospitals and healthcare facilities in West Palm Beach and the surrounding counties with our dry fog sterilization environmental cleaning services. Titan is focused on sterilizing your healthcare facility that serves your patients, their visitors, and the hospital staff that provide care and facilitate healing. Our proven environmental cleaning for hospitals embraces a holistic approach that addresses the needs of your community. As you know, supporting patients and your staff doesn't end with incorporating the latest technologies, improving customer service, implementing high-level training and education, and improving the facility's amenities and aesthetics to make guests and patients feel more comfortable. It is crucial to have a housekeeping program in line with the need of integrated healthcare cleaning systems, but unless the results garner the conditions of a medical-grade clean room, all of your efforts will be in vain. The only safe, fully effective solution that kills 100% of all viruses (including COVID-19), pathogens and mold is dry fog sterilization for hospital cleaning services issued by a certified provider.
Why Healthcare Administrators and Chemotherapy Treatment Centers Invest in Dry Fog Sterilization for Hospital Cleaning Services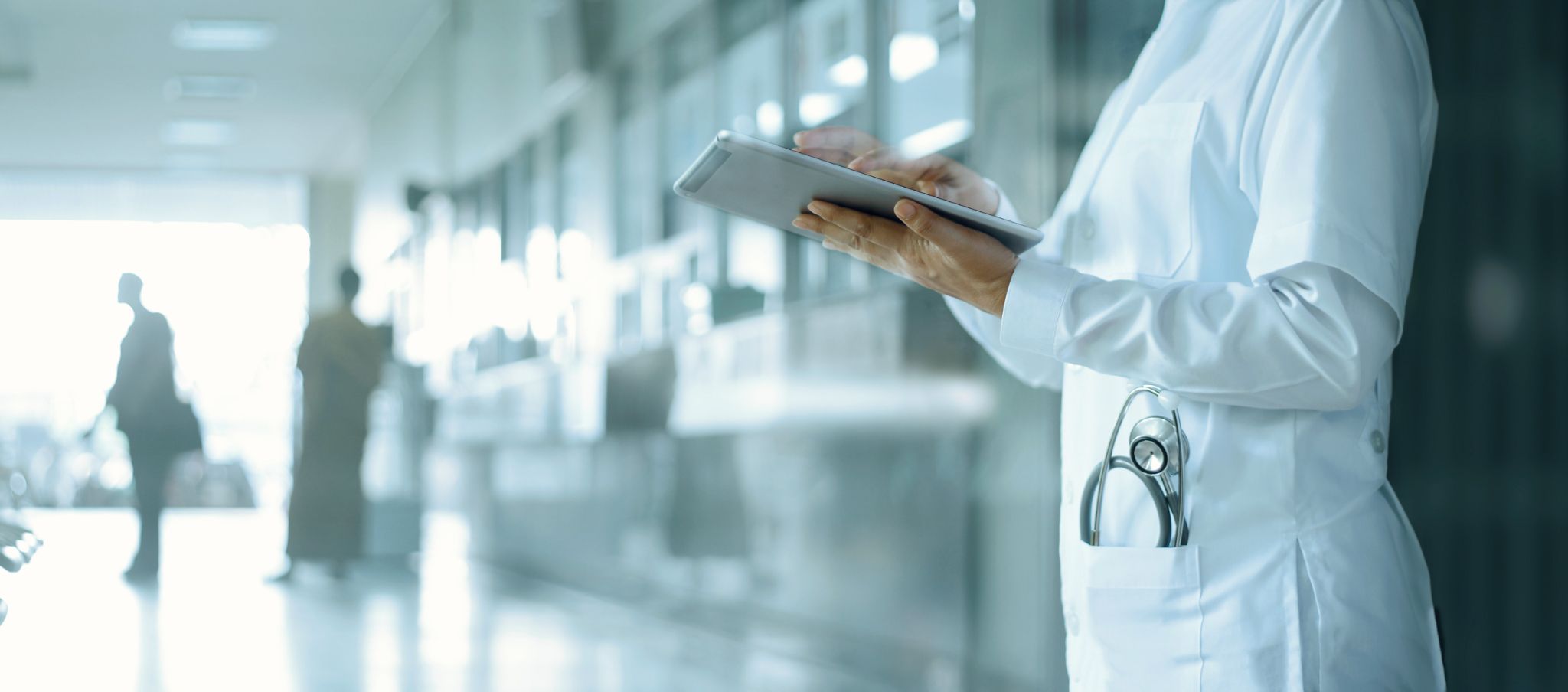 There are several cleaning services for hospitals, but once healthcare administration teams learn about the benefits of dry fog sterilization, they incorporate cold sterilization dry fogging into ongoing hospital cleaning services for a number of reasons:
100% Coverage – Dry fog sterilization goes anywhere air goes, while traditional hospital cleaning services using the wipe down method are unable to clean as efficiently. Cold sterilization dry fogging goes into ventilation systems, on ceilings, into crevices found in furniture, construction materials, and fixtures, and it even kills airborne pathogens.
Fast Service Time – Traditional hospital cleaning services almost always take all night to perform. While some health care centers have cleaning services performed late at night, others opt for early in the morning, and in some cases cleaning can be carried out all throughout the day by large cleaning teams. Patients, visitors and staff expect to be in a clean environment, but they don't necessarily want to see the cleaning process, or have to maneuver around cleaning equipment and personnel. Dry fog sterilization for hospital cleaning services takes a fraction of the time, and people and objects don't have to be moved.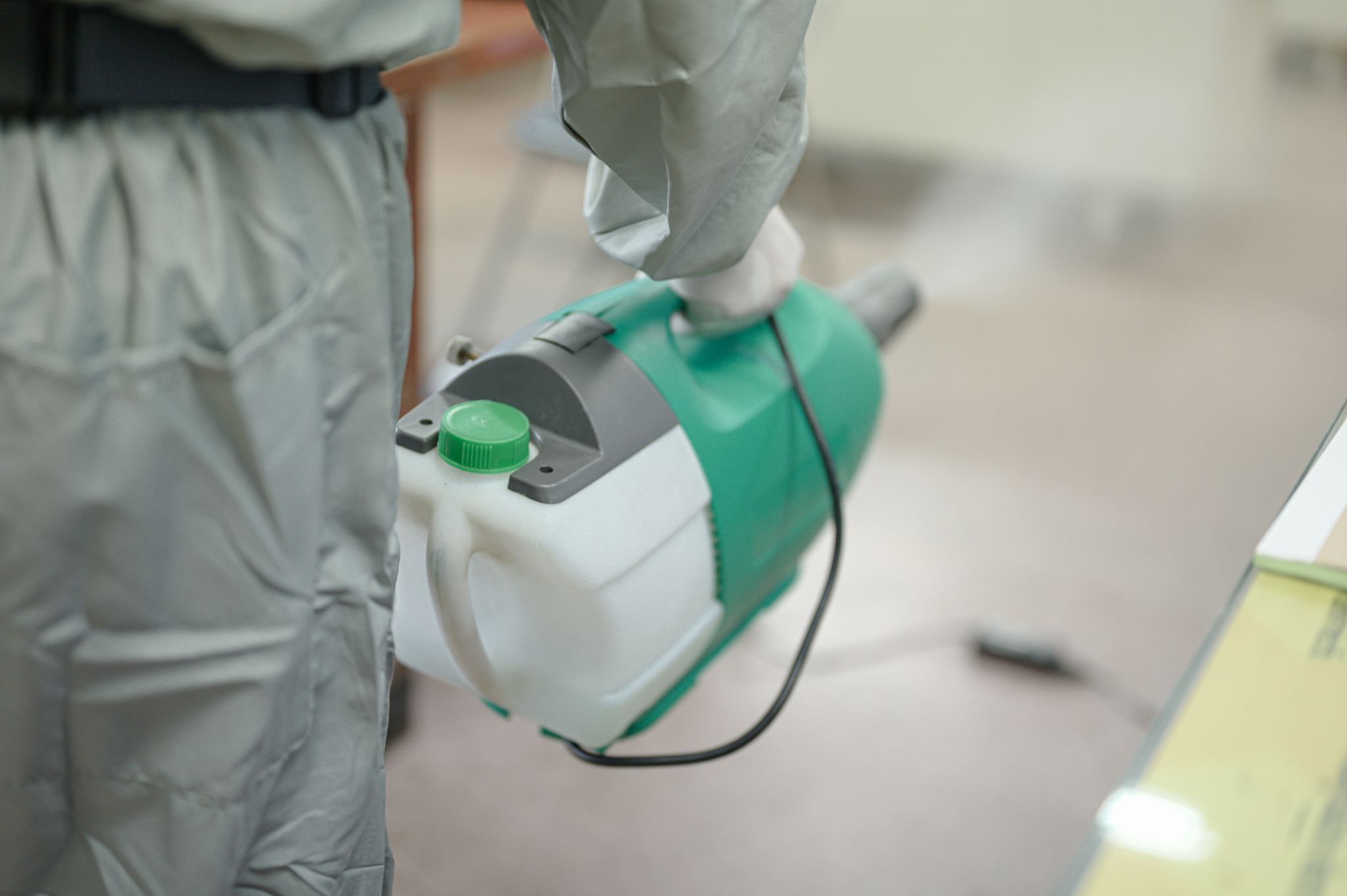 If it takes 5 hours to clean a chemotherapy treatment room with traditional hospital cleaning services, it will take less than 30 minutes to perform using dry fog sterilization hospital cleaning services. When cleaning crews are able to get in and out quickly, internal operations run more efficiently and patient, staff and visitor comfort levels are significantly higher.
Zero Damage – Let's face it, sometimes cleaning services cause wear and tear, and damage to floors, walls, furniture, and hospital equipment. Things get bumped and leave dents, and left over moisture or residue can leave marks or encourage mold growth. Dry fogging, as its name suggests, leaves zero moisture. In other words, your sensitive equipment, electronics, textiles, floors, and all surfaces will remain dry at all times.
100% Effective and Improving Community Relations – As you know, people research hospitals, chemotherapy centers, medical clinics, and rehab centers before commiting to one. The ability to heal and recover in a clean, safe environment is at the top of their list of priorities. Hospital staff are also cognizant of the risks they take working around sick people all day where germs and viruses are present. There are several cleaning services for hospitals to consider, but dry fog sterilization is the only option within all hospital cleaning services to guarantee a sterilized medical-grade clean room, the community will recognize your dedication to their wellness when you invest in this cutting edge cleaning service that kills all pathogens, bacteria and viruses, even COVID.
Cleaning Services for Hospitals Using Dry Fog Sterilization Reduce HAI INcidents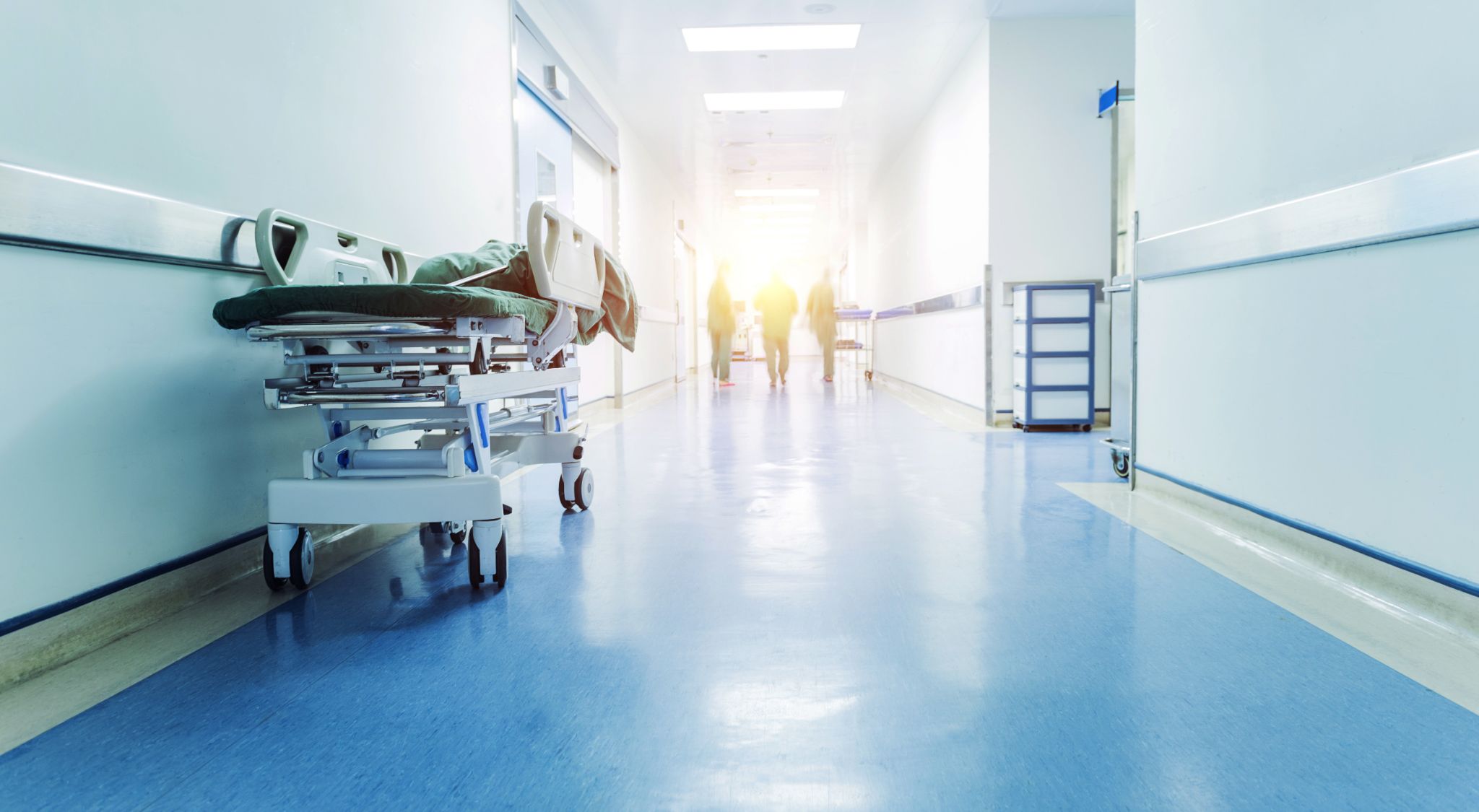 Hospital associated infections (HAI) occur when a patient enters your healthcare environment and receives an infection while in your facility, under medical care. While healthcare providers can prevent infections by washing their hands and following best practice guidelines, lingering bacteria and viruses can still lead to patients becoming infected. Traditional cleaning services for hospitals do not remove all viruses or other threats from surfaces, and those in the air around us. On the other hand, cold dry fog sterilization completely sterilizes all rooms, surfaces, and objects, as well as the air that passes throughout the entire facility. Avoid PR disasters and lawsuits from infected patients by investing in dry fogging services. Your patients, their visitors and your staff will value the added cleaning feature and the fact that your administration genuinely cares about the safety of the community.
Hospital Cleaning Services Your Healthcare Staff Can get Behind
Medical staff work closely with the environmental services department to guarantee that all support services are aligned in a holistic system that serves patients and employees as one unit. It is critical to have clean communication between nursing departments and medical doctors, and to all involved environmental services team members.
There can be cases where a patient has an accident and a nurse must call the environmental services department to come clean and freshen up the room while making sure there are no germs or odors lingering throughout the floor. Perhaps a patient's condition is worsening and they need to be moved to a private room free from germs that may be spread by an ill roommate. In other cases, patients are diagnosed with COVID-19, and cleaning crews must come and clean the entire room and all areas where the patient set foot (which is virtually impossible). When health care denters invest in cold sterilization dry fogging as their solution for hospital cleaning services, healthcare staff can take comfort in knowing that every treated room and all objects within are completely sterilized, and there is no threat to staff or patients.
Call Titan Dry Fog for Cold Sterilization Dry Fogging; Get a Free Quote for Our Hospital Cleaning Services
When you call us for a free quote, we will analyze your specific needs, study the spaces that will be treated, and even help educate your internal environmental services department team members on when to schedule dry fogging services, and how to align their cleaning routine with our sterilization treatments. From your lobby to the waiting rooms, to surgical studios, doctor's offices, and chemotherapy treatment rooms, we will sterilize every square inch of your clinic or health care center using the only proven sterilization method of all hospital cleaning services that will eliminate any contaminant, regardless of the type. Call today, and begin your new journey to solidifying your bond with the community and your staff members by taking action.