The best commercial cleaning services West Palm Beach has to offer have been in high demand for decades. But ever since Florida began its fight against COVID-19 or the Coronavirus as many call it, the need for office cleaning with chemicals strong enough to kill the virus is crucial to businesses running strong.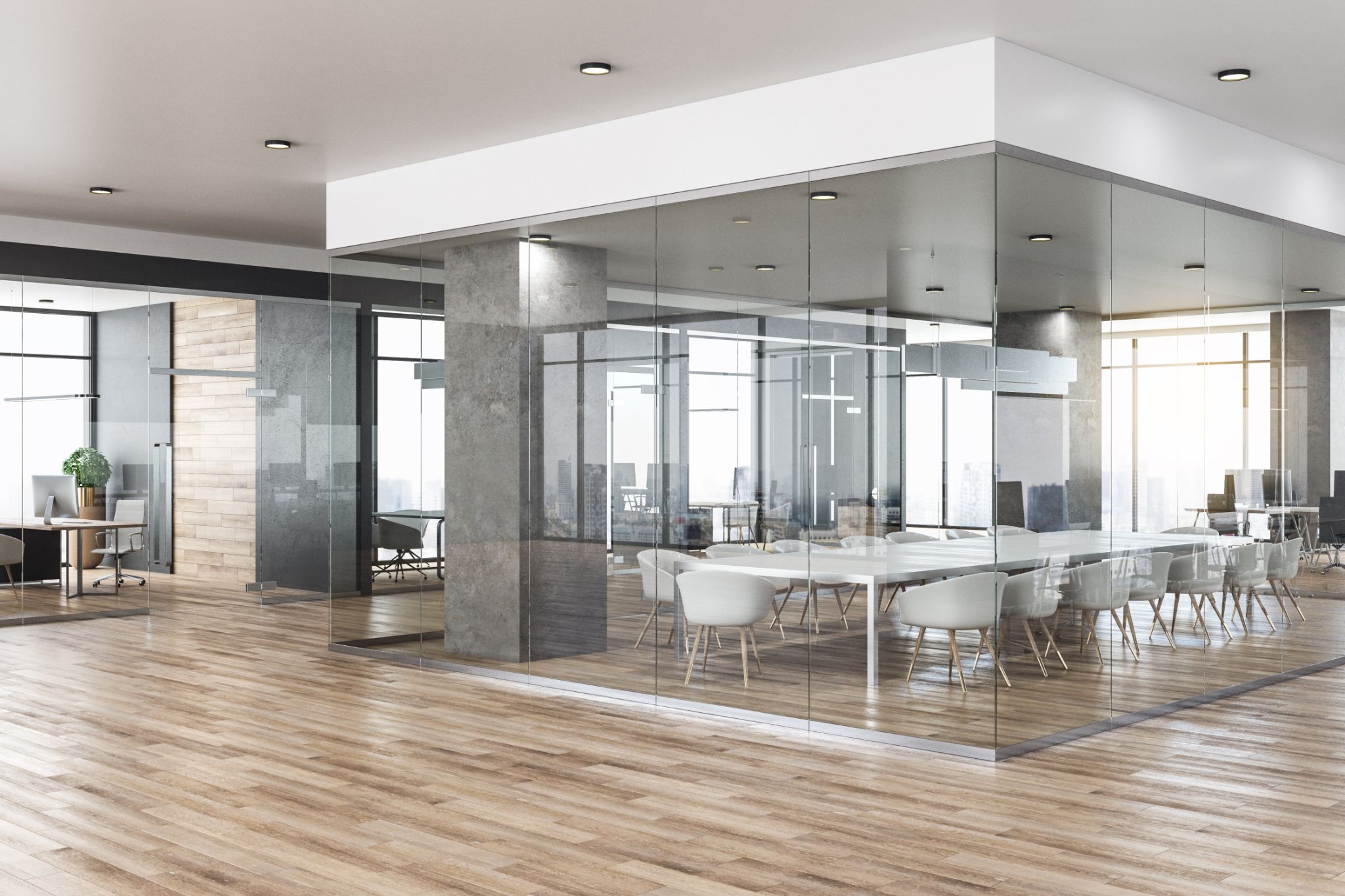 Despite the fact that millions of people are working from home and are thereby helping to keep many companies running, not working with team members in a shared office space is creating a number of problems that ultimately impact a company's bottom line. Miscommunication, lower quality levels in project management, HR challenges, and having peace of mind knowing that employees are actually working are all concerns and real problems that impact an organization's ability to hold on to their chunk of the market during this turbulent time in our economy. Yet businesses are worried about opening themselves up for a lawsuit or fear getting colleagues ill by calling them back to work. This is where Titan Dry Fog out of West Palm Beach steps in to offer Florida based businesses a valuable option to protecting their organizational growth and employee's haleth: COVID office cleaning with dry fogging cold sterilization for commercial cleaning services is the only way to kill 100% of the COVID virus, in addition to any other contaminant or virus strain. In addition, dry fogging cold sterilization is the only office cleaning service that kills 100% of any lingering mold spores. As COVID has had a devastating impact on businesses throughout Florida and all of the country, savvy companies that look out for their own interest as well as the safety and wellness of their employees are calling Titan for COVID office cleaning services that use cold sterilization dry fogging to transform the workspace into a legitimate "clean room" where people can congregate and work in a safe productive space.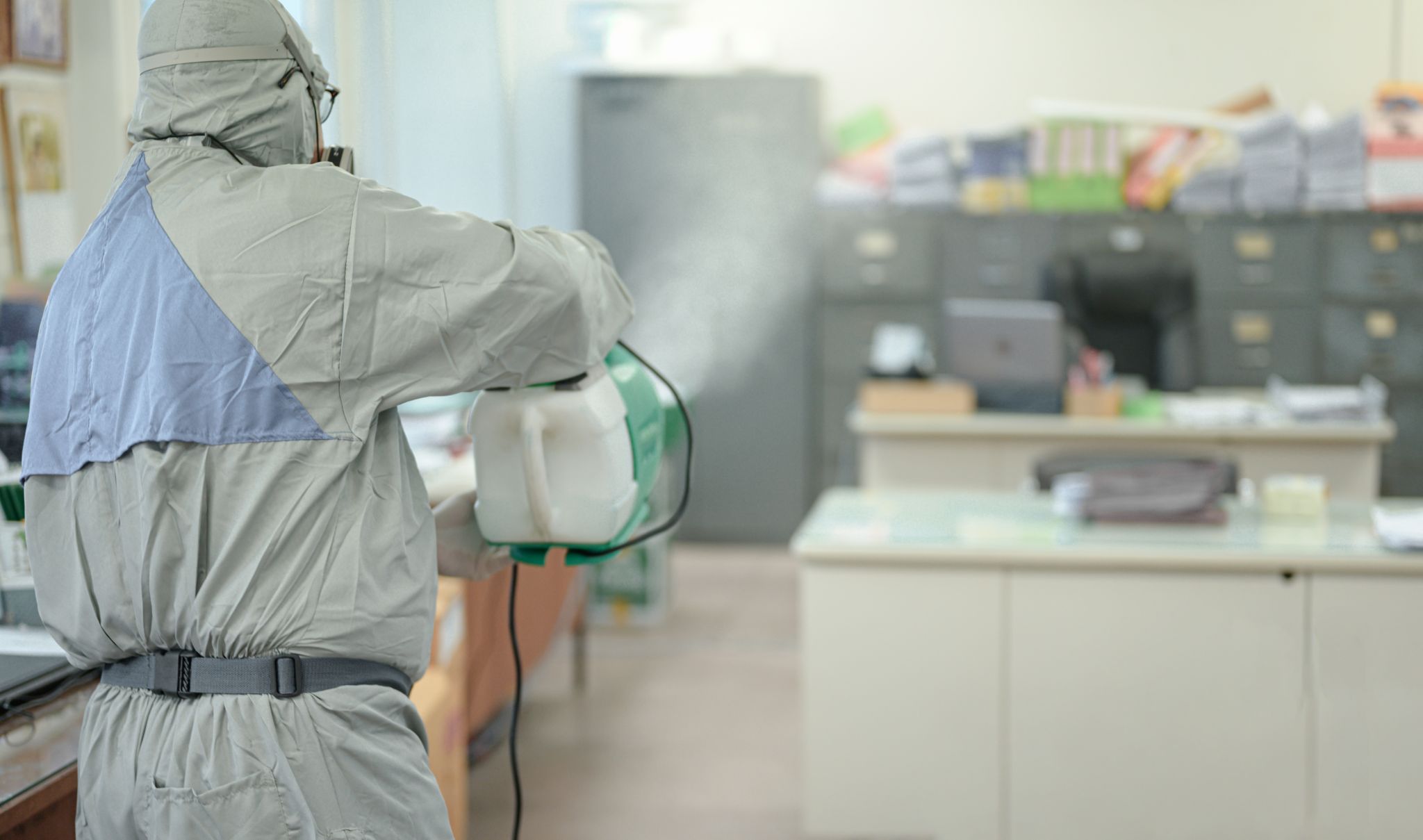 COVID Office Cleaning Services in West Palm Beach, FL
Our team at Titan Dry Fog is certified and equipped to remove 100% of all lingering COVID droplets and virus remnants, even in extremely small, hard to reach places. Using cold sterilization dry fogging, our office cleaning technicians are able to remove all traces of COVID through the following, and in these areas:
Carpet cleaning
Window cleaning
Complete floor sterilization
Furniture cleaning
Walls and ceiling
Inside vents, HVAC systems and drains
Air sterilization
Any area you can possibly think of where an airborne COVID droplet could enter is not safe from our dry fogging cold sterilization cleaning system. Once our team is done performing COVID office cleaning services, your office will be just as sterile as a medical grade clean room, guaranteed.
How Fast are Titan's COVID Office Cleaning Services?
Traditional COVID office cleaning services can take roughly 5 hours to perform in a space of about 1500 square feet. Now imagine how long it takes to clean large buildings with multiple offices, and expansive floor plans; you could likely be waiting a day or more to have the workspace cleaned, and even then, the efforts won't destroy 100% of the COVID virus the way cold sterilization dry fogging does. Cold sterilization dry fogging commercial services are fast to perform and take a fraction of the time meaning businesses stay more productive.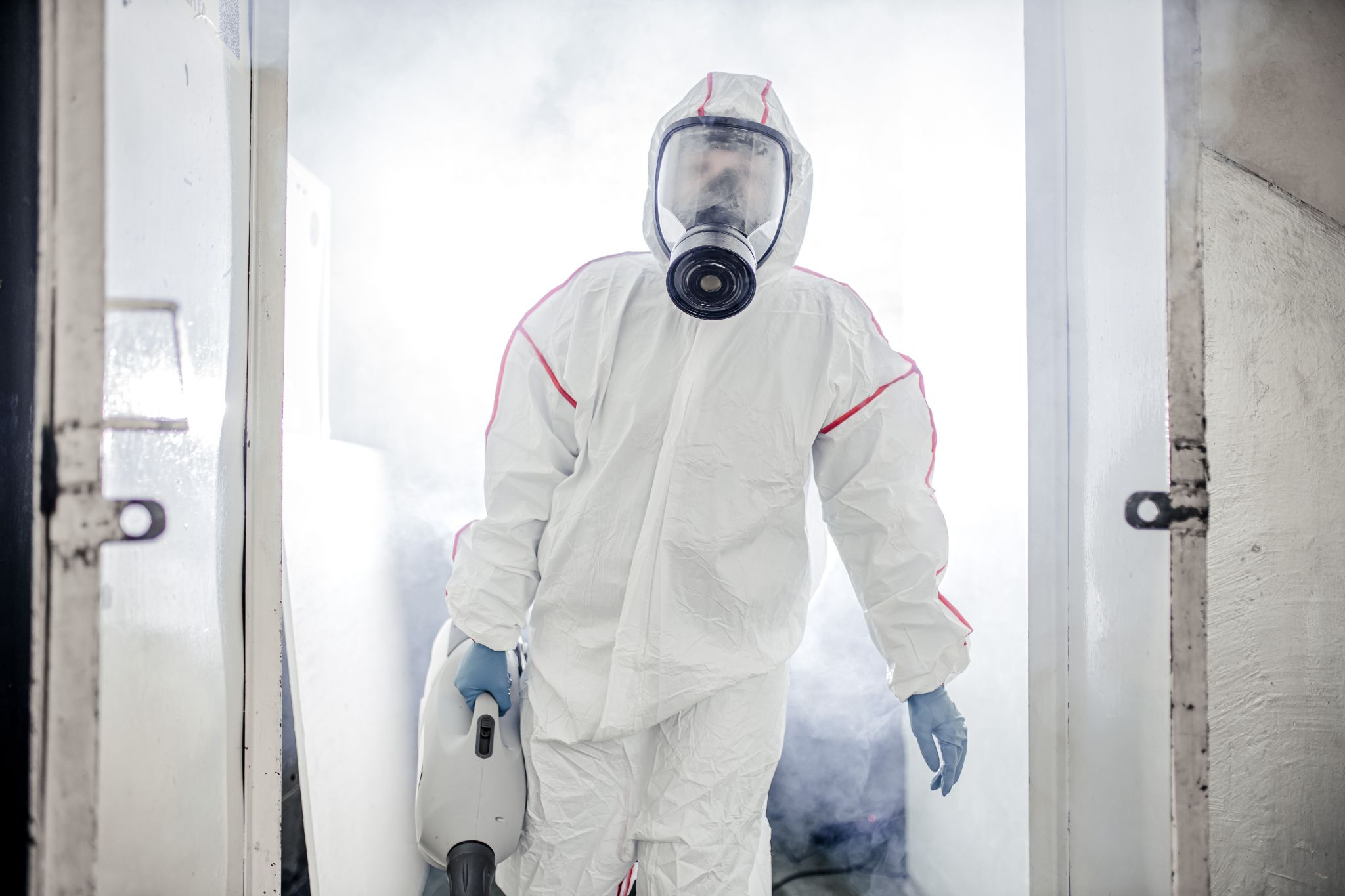 Are COVID Office Cleaning Services Using Cold Sterilization Dry Fogging Safe?
Titan guarantees that COVID office cleaning services utilizing cold sterilization dry fogging as a solution to killing all viruses and unwanted pathogens is 100 percent safe for people, animals, furniture, textiles, and construction materials. The clue is in the name: dry fogging is a moisture-free solution to killing COVID droplets that may have landed on fabric, wood, or other materials. All too often standard COVID office cleaning methods using liquid-based solutions leave moisture behind that fades fabrics and damages wood, and the residue can make people and animals sick. However, dry fogging is safe for all surfaces and living beings making it the best option for businesses.
Contact Titan Dry Fog for COVID Office Cleaning Services Today
Working in a clean, sterile environment is essential for ensuring your business thrives in these turbulent times. It is also critical to provide employees with a clean, sterile environment to help prevent lawsuits in the event someone gets sick from the COVID virus, as personal injury law firms are taking on these types of cases at a growing rate. Titan Dry Fog has a unique, proven process for sterilizing commercial properties and offices all over West Palm Beach and South Florida that goes beyond CDC requirements. We are the go-to provider of cold sterilization dry fog COVID cleaning that leaves office buildings the cleanest they have ever been, giving employers and employees total peace of mind. Let our experts walk your property and give you a free estimate so that, together, we can keep you and your employees safe from this pandemic.