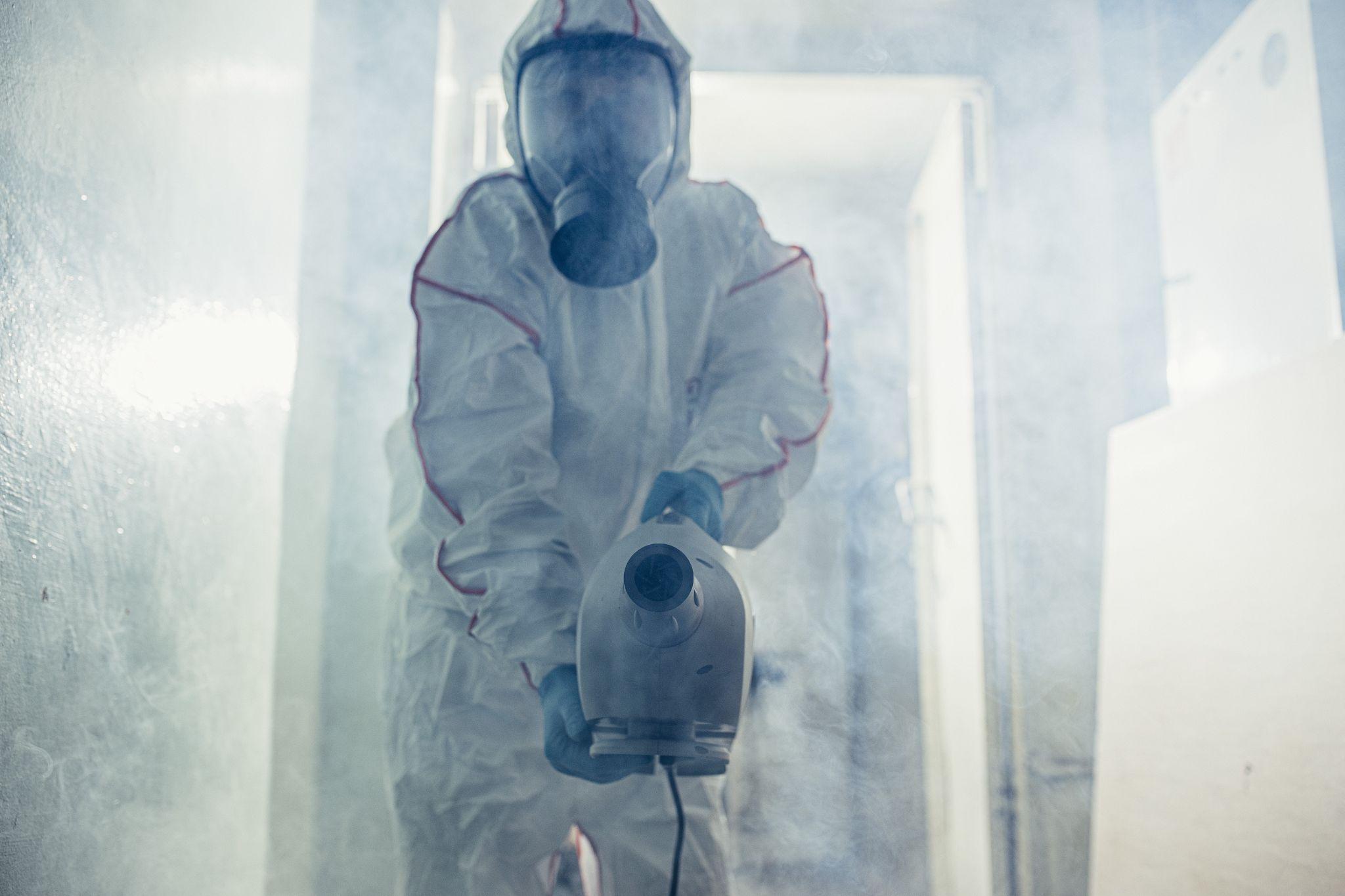 Today more than ever, businesses are scrambling to find the most cost-effective ways to ensure their employees are working in a safe environment. Last year, millions of dollars were awarded to people in wrongful death cases against employers in Florida who failed to provide safe working conditions for their employees who caught COVID; no proper commercial sterilization measures were taken to eliminate viruses from offices, sales floors, and warehouses.
Unfortunately, all of the companies sued in Florida where people contracted COVID in the workplace had daily cleaning services and sterilization cleaning products were used on surfaces, door handles, and in elevators. However, people still caught a virus at work. This article will argue why working with a company that offers dry fogging commercial sterilization services in West Palm Beach is the best option, and the one that offers the greatest value.
Why Cold Sterilization Dry Fogging is the Best Commercial Sterilization Method to Keep the Workplace Clean and Healthy
The answer is simple: cold sterilization dry fogging is the only commercial sterilization service guaranteed to kill 100% of COVID, all other viruses, mold spores, pathogens, and even aerosol particles. Office cleaning companies that wipe down surfaces with sterilization product can't kill 100% of COVID or other viruses because then don't just rest on countertops and desks waiting to be eradicated; they are also airborne, cling to ceilings and high walls, they get into vents, and rest in between floor boards only to be stirred up when there is movement in which people are vulnerable. With dry fogging, this hydrogen peroxide-based cold sterilization mist goes everywhere a virus goes, even into the deep cracks of computer keyboards. Why pay for daily services that still leave people in the workplace vulnerable to catching COVID? Instead, book routine dry fogging services that will kill 100% of anything dangerous to human health.
Dry Fogging as a Commercial Sterilization Service Offers the Best Measurable Value?
According to Price It Here, the average daily rate to clean a 2,000 square foot office space is $250 a day, and $500 a day for a 4,000 square foot building. This means many businesses in West Palm Beach are spending up to $15,000.00 a month for cleaning and commercial sterilization that doesn't even come with a guarantee. What kind of value is that? Businesses can literally cut that bill in half and provide commercial sterilization dry fogging services that do come with a guarantee, and that are totally effective, meaning this option has the best value.
In addition, dry fogging commercial sterilization proves to offer the best value because it literally transforms an office space into a dwelling that's just as sterile as a medical clean room. Investing in weekly dry fogging services is lighter on the wallet than daily traditional cleanings, and more effective.
Dry Fogging Commercial Sterilization Will Not Slow Internal Operations
Many cleaning service crews operate during regular business hours, and this means distractions and other inconveniences can hit the workplace, as these services take hours to complete, and in some cases all day if the property is expansive and has a large number of rooms. On the other hand, dry fogging commercial sterilization takes less than one hour to perform in a 10,000 square foot building. This means you can have your entire facilities sterilized during lunch break, or quickly performed when the work day ends, giving this service even greater value.
Dry Fogging Commercial Sterilization is Environmentally Friendly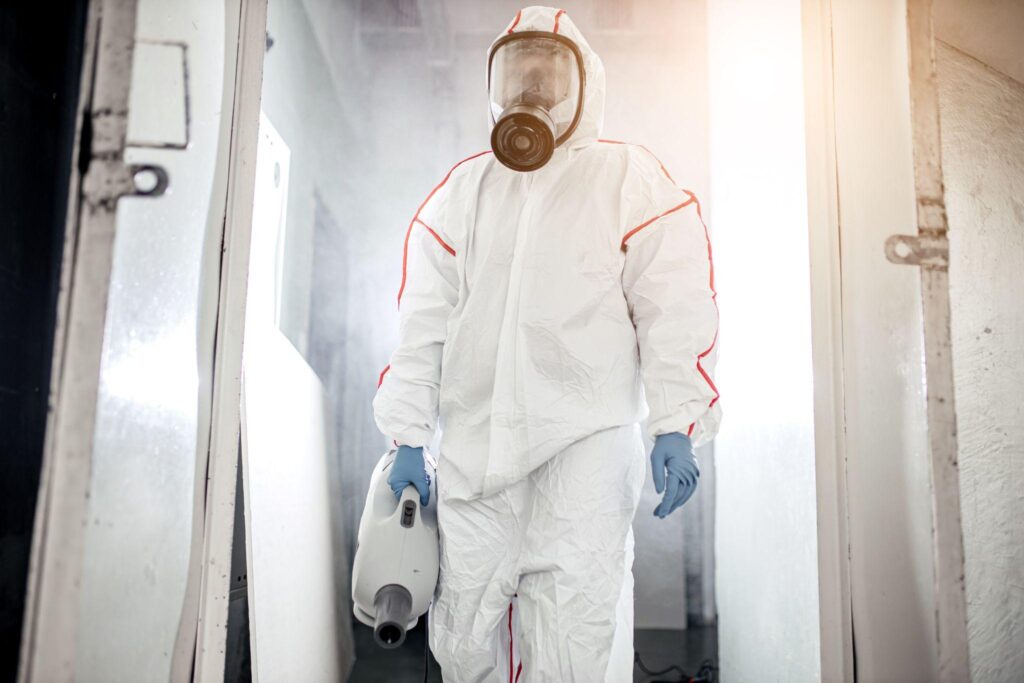 According to a retail survey conducted by The Ashkin Group, more than 80% of consumers care that the products and services they invest in are environmentally friendly. If you are able to promote the fact that you use environmentally friendly commercial sterilization services, your consumer base and your employees will take notice, and their loyalty will increase. Dry fogging commercial sterilization is made up of a green solution and is sprayed in a manner that does zero hard to Mother Nature. Because this is the only solution guaranteed to kill 100% of COVID, is fast to perform, and is environmentally friendly, its overall value is next to none.
Call Titan Dry Fog for the Best Commercial Sterilization Services in West Palm Beach
For more than a decade our family-owned and operated business has been sterilizing commercial buildings, offices, hospitals, government buildings, cancer treatment centers, and retail spaces with safe and effective dry fogging. Call today to learn more about the best commercial sterilization West Palm Beach has to offer, and how we can schedule weekly or bi-weekly visits to your workplace, at your convenience.