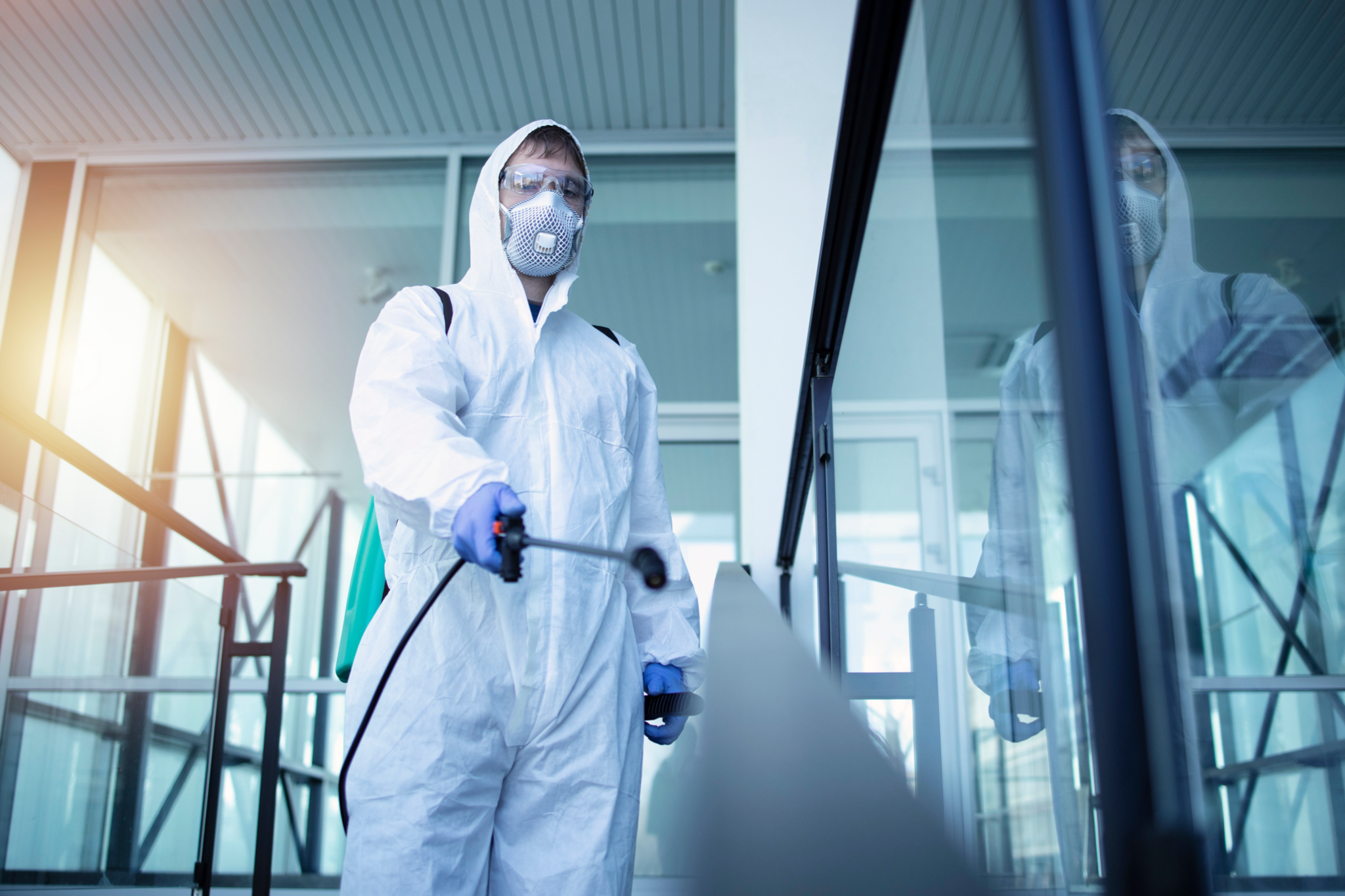 We are already several days into 2023, and if you are like most business leaders, you likely had your end-of-year meeting in which you and your team reviewed goals for the new year, but not every goal has yet to see a roadmap laid out on how to achieve it.
COVID taught us a lot about the workplace, and how employee morale can be when people are getting sick from viruses spreading at work. In addition, mold growth in the workplace claims hundreds of lives a year, and both things can open up the door for a devastating lawsuit. Not only is this why your organization should call Titan Dry Fog for commercial sterilization in West Palm Beach with dry fogging services, but going to distance to protect the wellness of your employees will boost morale, and with that comes greater efficiency. If part of your 2023 plan is to provide the same work environment for your employees, customers and visitors, then read more to learn why dry fogging is the most effective way to guarantee that 100% of viruses, germs, mold, and other pathogens are destroyed.
What is Dry Fogging for Commercial Sterilization?
Before we delve into these four benefits, let's first get a good understanding of what dry fogging commercial sterilization is. Dry fogging is the only known method for killing 100% of COVID, mold, all other viruses, and all pathogens. In fact, once you have sterilized your commercial property with dry fogging, every office will be as sterile as a medical clean room.
Dry fogging, as its name suggests, is moisture-free meaning there are zero risks of damaging sensitive things in the workplace such as papers or electronics.The fog sprayed from the technician's canister is a solution based in hydrogen peroxide, and it goes anywhere the mold spores and viruses go.
1. Companies Invest in Dry Fogging Commercial Sterilization Because it is Fast to Perform
Standard commercial sterilization companies that don't have access to dry fogging can take a day or longer to sterilize an office building. This not only inconveniences employees and causes a stir of internal chaos, but such an interruption can even trickle down to level a negative impact with the customer experience.
On the flip side, commercial sterilization with dry fogging takes mere minutes. In fact, to sterilize a 15,000 square foot building, the process takes less than an hour. This could even be done during a company's lunch break.
2. Dry Fogging is a Commercial Sterilization Process that Saves Companies Money Up Front
As you may know, hiring a crew to remove computers, printers, papers, perishables, furniture, textiles, temporarily storing them, and then repositioning them back in the workplace is expensive. Now imagine the cost of this alone if you decide to do monthly or bi-monthly commercial sterilization services; you are spending thousands of dollars. Not only does dry fogging eliminate the need for movers and money, you will also be saving on movers that can pay for dry fogging in of itself.
3. Dry Fogging Commercial Sterilization is Eco-Friendly
Not only is it noble for organizations to make green-conscious business decisions, but when you support eco-friendly services, you help to improve your reputation with employees and customers alike. Dry fogging solution was created in a lab using biocidal efficiency, meaning no emissions were released into the environment, and it is a completely green process. If you care about reducing your company's carbon footprint, cold fogging commercial sterilization with Titan Dry Fog is highly effective, and great for Mother Nature.
4. Dry Fogging is the Only Commercial Sterilization Process Guaranteed to Kill 100% of Mold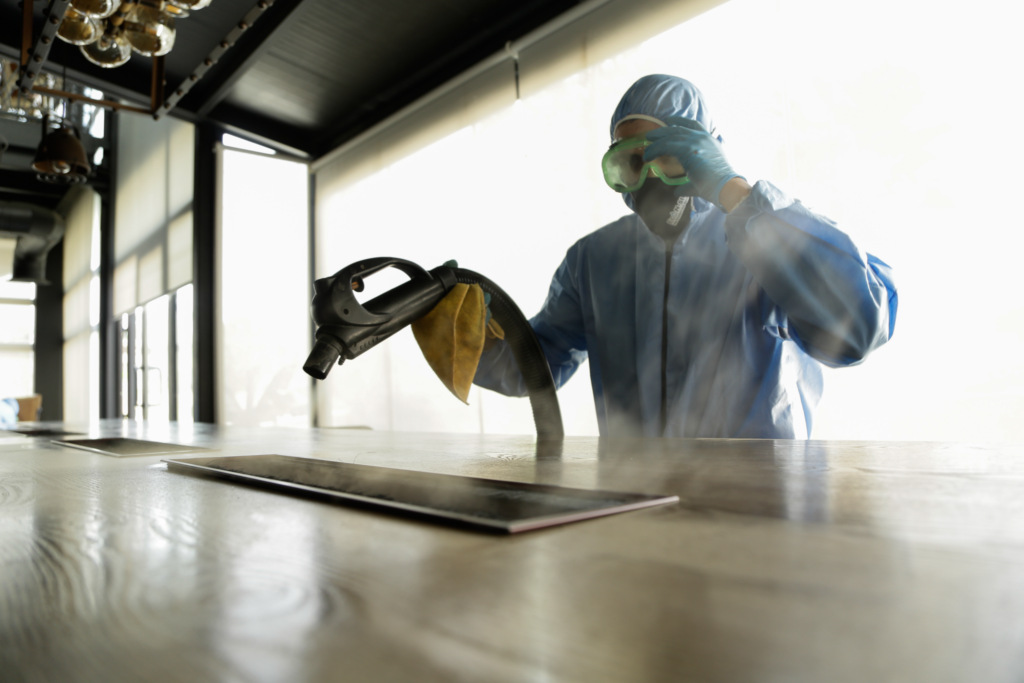 According to personal injury legal data, the number of lawsuits filed by employees against their employers for failing to identify and remove mold outbreaks at work increased by more than 300% over the last five years. Some of these were multi-million dollar wrongful death cases. When you schedule commercial sterilization services with Titan Dry Fog, our dry fogging mist will kill 100% of all mold spores in the ventilation system, on the ceiling, in between floorboards, and it will go anywhere mold spores can go. In the event you have mold growing inside the walls due to a plumbing leak, for example, we can use our mold detection equipment to check for such hazards making dry fogging with Titan Dry Fog, a service that offers a tremendous amount of value.
Call Titan Dry Fog and Schedule Your First Commercial Sterilization Cleaning Today!
Show your employees that you care and take the needed steps to protect your company's reputation; call Titan Dry Fog for the best commercial sterilization services in West Palm Beach and make 2023 the year you and your leadership team went above and beyond to provide a safe and sanitary workplace.