Sterilization isn't just for combating coronavirus; it can eliminate many types of viruses, bacteria, and mold. One effective process is dry fogging, a method of cold sterilization that releases a fog that kills pathogens in seconds. It can help if you are still concerned about reopening your business after the COVID-19 shutdown.
Addressing health concerns is critical at this stage for any store, restaurant, or office. Your business needs to generate revenue, but your staff must remain healthy for the company to operate. The health and safety of your customers are on the line as well. Plus, numerous state and local requirements are in place; if these are violated, your business can face stiff penalties or be shut down. …
How to Safely Reopen Your Business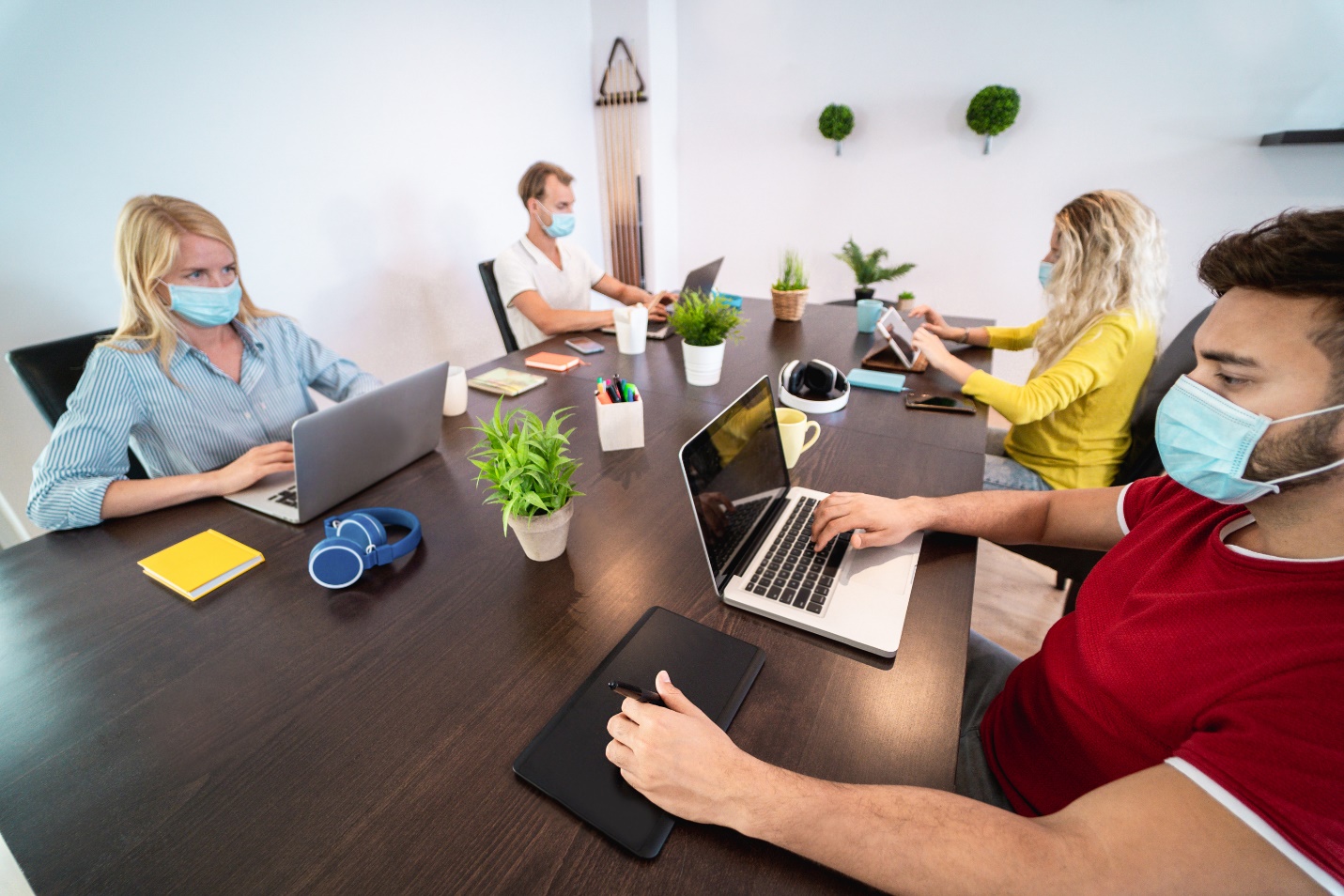 Each state is at some stage of reopening, per guidelines set by the federal government. Whether your business has reopened or is about to, here are steps to take so the process goes more smoothly.
Adapt Your Business Plan
A lot has changed since the pandemic started. Revising your business plan can help address factors such as:
How your company has been impacted financially.
Expectations for yourself, your employees, and investors.
Products and services you can offer to customers during the crisis.
Alternate practices, such as food pick up/delivery, online consultations, video conferences, etc.
Gradual Reentry
A phased plan can improve safety for your employees and customers. By allowing a few individuals in as your first wave of employees, you can get back to business slowly and reduce the risk of exposure to the coronavirus. Another strategy is to implement staggered work shifts, which helps in practicing social distancing as there are fewer people in the office at any given time. For example, you can have 50% of your work staff onsite at once.
Work from Home
If your business has let people work from home during the shutdown, offering flexibility may put workers at ease. It can also help people manage the needs of family members, including children during school closures. Accommodating employees you trust can prevent having to find and train new workers during a time of increased uncertainty. Another bonus: Working remotely is known to improve productivity and employee satisfaction.
Social Distancing
Staying six feet apart isn't easy in a busy office. However, there are measures you can take. In addition to anti-viral sterilization, reconfiguring the office can help, especially if you've used an open-office plan, which does not meet social distancing guidelines. Cubicles, plastic dividers, plexiglass barriers, and other separating elements can isolate germs and protect employees. These were once common in office environments before open layouts became more popular.
Other redesign strategies include encouraging one-way traffic in hallways and installing signs to direct building occupants. Adjusting furniture and layouts in breakrooms can reduce capacity so fewer individuals can congregate at a time. While you're at it, redecorate your office with plants and other items to liven up a more socially distant space.
Proper Sanitization and Hygiene
Your office design should include easily accessible sanitization stations and equipment near entrances, doorways, and elevators. Hand sanitizer dispensers should also be available near shared equipment such as office printers. Conference rooms and kitchens should be cleaned more frequently and diligently while handrails, doorknobs, and elevator buttons should be disinfected on a regular basis. Also, post reminders on the importance of handwashing and what workers should do if they cough or sneeze (in the inside of their elbows).
Masks and Gloves
Providing masks and gloves in your workplace encourages employees to use them and makes these protective items easily accessible. Workers don't have to worry about forgetting them at home. Many workplaces are requiring employees to wear face masks, as coronavirus is most often spread by respiratory droplets. The virus can also live on surfaces for up to several days, so wearing gloves can provide some protection.
Testing and Temperature Checks
Offering free COVID-19 testing can provide some sense of security, whether you test employees before they return to work or on a regular basis. For example, Amazon is testing workers at its locations across the country. You can also perform temperature checks as people enter the building, to isolate those who may have a fever. A healthcare professional can be contracted to manage the process.
Mold Remediation
If your building hasn't been occupied during the past three months, a lack of maintenance may have contributed to mold growth. Therefore, it's important to address mold remediation as you reopen, before employees return to work.
Mold can trigger symptoms in those sensitive to it, including skin rashes, stuffy noses, and wheezing; an increase in respiratory symptoms can make individuals more susceptible to COVID-19 complications. During this time, also check the building's water heater and flush water lines with hot and cold water to avoid Legionella contamination.
Risks of an Unsafe Opening
Returning to pre-pandemic practices will take time. By not following the safety guidelines, not only are your employees at risk, but people they may live with who are vulnerable are also. If a worker lives with someone who's more at risk, maintaining social distancing is important and work-at-home flexibility may be a better option for them. Also, not opening safely can put employees who may not seem vulnerable in danger if they contract coronavirus.
The government has allowed fitness centers, barbershops, restaurants, retailers, offices, and others to reopen in many areas. Opening your business requires flexibility because there may be setbacks as outbreaks occur. Coronavirus transmission can be increased if employees and customers are exposed to unsafe conditions. If your business serves the general public, you need to be especially diligent in reducing the spread of the virus.
Use a Professional Sanitization Service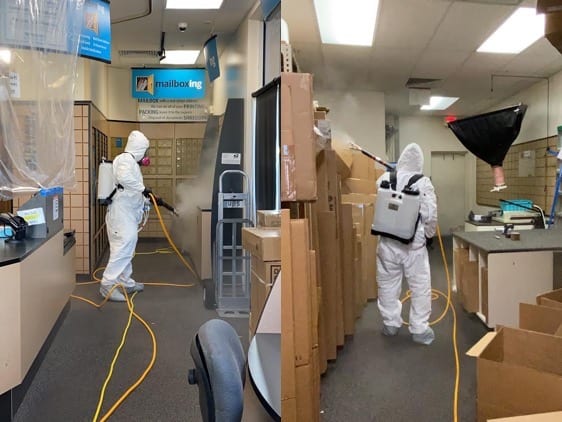 Mold remediation companies in Florida, like Titan Remediation, specialize in sanitization and employ safe and effective products, methods, and procedures. Available 24/7, we can address mold and sanitary concerns at any time. Professional service sanitizes your facility quickly and effectively and provides peace of mind. Our dry fogging chemicals are EPA-certified and safe, as well as internationally verified. Once the fog is released, it covers 100% of the treated space, making it more effective than sanitary wipe-downs.
To learn more about our cold sterilization and disinfection process and mold remediation services, call 561-475-4050 or contact us online.